Backpack Basics for Healthier Kids
As the new school year begins, kids are once again strapping on their backpacks. And it's not just kids; adults are also backpacking computers, personal items and even using backpacks as their briefcase. When used properly, the backpack can be a great way to carry items during the school day or to work.
The problem with backpacks usually begins when students develop poor carrying habits. These habits can lead to serious neck and back problems, ones that if not addressed, can stay with them as they grow older. Parents and caregivers should talk with their children about proper use of their backpack, and also develop their own proper habits when using a backpack.
The next time you or your student straps up your backpack, try out these helpful tips to prevent neck and back pain.
When adding items to your backpack, be sure you utilize different compartments and pockets to distribute the weight. Additionally, load the backpack so the heaviest items are closest to the student.
Heavier items closer to the back center of the backpack
Lighter items in the front of the backpack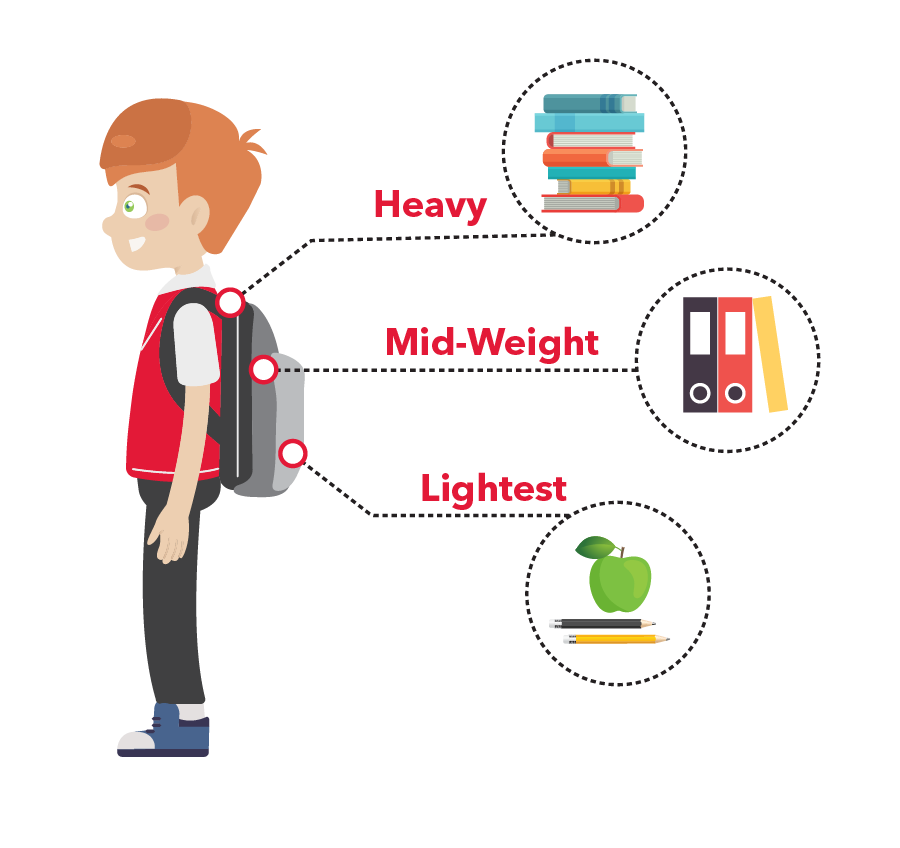 A heavy backpack can cause stress to the neck and back, as well as falls and injury. Many recommend that a backpack should weigh no more than 10% of your student's body weight.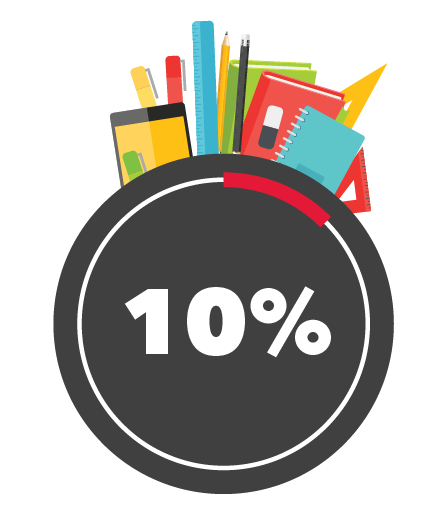 When carried, a backpack should rest snugly against the back. Additionally, a backpack should be positioned so that it is high on the back. Adjust the shoulder straps to properly position the backpack, and utilize the sternum strap and hip belt to help distribute the weight to relieve shoulder and back discomfort.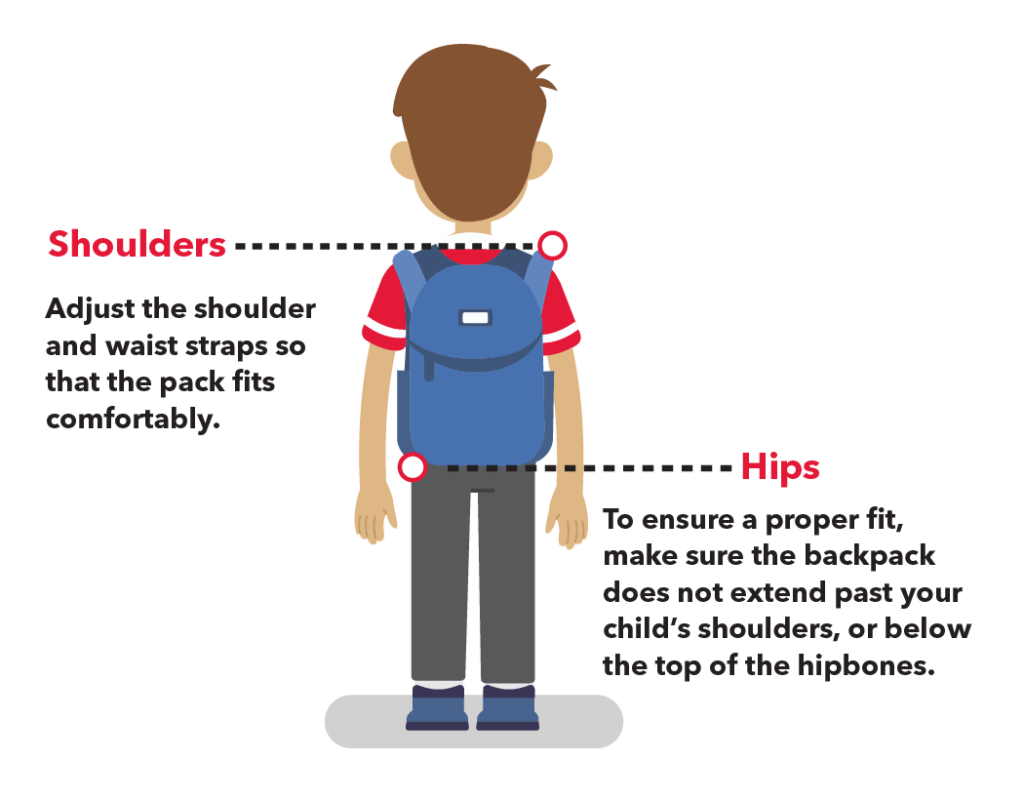 Always wear both shoulder straps, rather than slinging the backpack on with only one strap on one shoulder.
It's important to identify warning signs of an improperly fitted or worn backpack. Early detection can help to avoid long-term musculoskeletal issues. Keep an eye out for:


Difficulty when putting on or taking off the backpack
Pain when wearing the backpack
Tingling or numbness in the arms or legs
Red strap marks over the front part of the shoulders
Change in side to side posture while wearing the backpack
How a Physical Therapist Can Help
We know kids come in all shapes and sizes. Our therapists can help you assess your child's backpack fit, work to improve posture problems, increase muscle strength and stability and treat pain resulting from improper backpack fit and function.