Committed to collaborative, patient-centered care.
For the team at Therapeutic Associates Pasco Physical Therapy, being a part of the vibrant, family-oriented West Pasco community is both exciting and fulfilling.  
"As a healthcare facility, we're supporting the community as part of the infrastructure for a growing area," physical therapist and clinic director Kyle Stewart explained. "I feel like we're on the ground floor of something really special. The communities around us are booming and growing, and the people here are committed to taking care of themselves." 
Pasco and the greater Tri-Cities area's landscape provides residents and visitors alike with ample opportunities for active outdoor adventures. 
"We have mountains, we have trails, we have the river," Kyle said. "The community likes to enjoy things like kayaking and hiking and boating." 
Conveniently located right off the highway, the clinic is a quick drive from anywhere within the Tri-Cities area. With floor-to-ceiling windows, natural light fills the open gym space, adding to the upbeat atmosphere where patients of all ages and abilities are supported on their physical therapy journey. 
"In our facility, we're able to see a wide variety of patient types and injuries. We're able to see sports injuries, orthopedic injuries, and even balance and vestibular disorders," Kyle said. "And so, when we have someone in here with something like a sports injury, we can treat them. We can take them all the way from the beginning of their rehabilitation to return to sport. When someone comes in when they're dizzy, we can treat them and get rid of their dizziness. And then if they have any balance issues beyond that, we can help them work on those too." 
Utilizing a personalized approach to care, the physical therapy team at Pasco Physical Therapy is committed to ensuring every patient knows they are cared about and are empowered to participate in designing their treatment plan. Known as shared decision making, the process of involving patients in choosing part of what they do on their path to recovery supports getting them back to what they love as quickly and safely as possible. 
"When I meet with a patient for the first time, I get to know them for who they are and what they like to do. We also talk about what they can't do because of whatever injury they might be seeing us for," Kyle said.  
"Beyond the first visit, each patient can expect to have ample time with the treatment team and ample time with the physical therapist themselves. And we take a personalized approach with every single treatment that we do," he continued. "Sometimes we need to change goals and sometimes we need to alter the plan of care and that's part of each visit. We ask questions about how things are going. We ask questions about what they feel is working or what they feel needs a little help. And then we'll continue to redesign and fine-tune the treatment plan so that they can get back to what they want to do faster."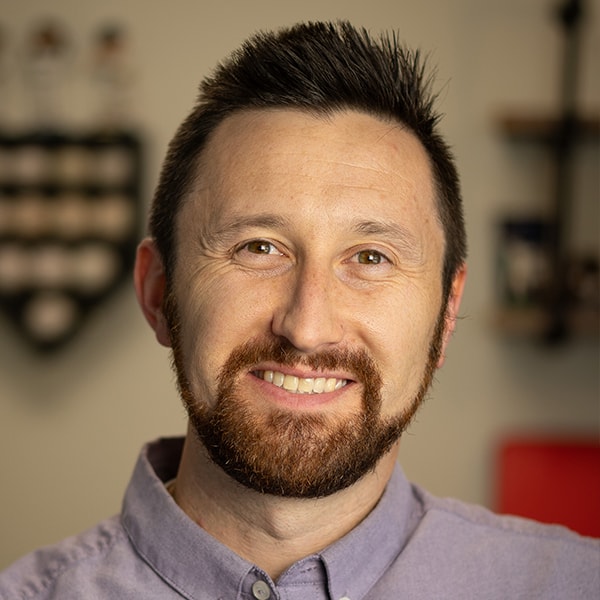 When a patient reaches their goals, Kyle and his clinic team take pride in having been a part of the process.  
"I want patients to feel like they're on top of the world when they reach their PT graduation day," he said, adding that there's a lot of joy in knowing, as their physical therapist, that you had a hand in helping them achieve something they were struggling to do on their own.  
"When they're done with their care, I want them to feel like they had a team here supporting them the whole way through and that they can come back to us anytime," Kyle said. "Maybe it's a year down the road and they had a shoulder injury before, but maybe they rolled their ankle this time. Then they're going to think, 'Well, we had a team working for us that last time, it's going to be a team again.' That team approach doesn't change." 
We look forward to being a part of your healthcare team.
Our experts are committed to providing effective, efficient, and compassionate care to help you live a pain-free, active life. Our passion is to help every patient reach their goals on their journey to recovery and optimal performance.