Dedicated to helping every patient overcome obstacles and achieve their goals.
When a patient completes their course of care at Therapeutic Associates Richland Physical Therapy, the goal is that they walk away empowered with knowledge about their condition and tools to address it on their own if they have trouble in the future. Additionally, they have a partner in their healthcare that they can call on anytime.
"We want patients to know that they have a lot of steps that they can do on their own based on what they've learned here," explained physical therapist and clinic director Chris Taylor. "But, if they need us again, they can definitely call."
While the clinic team is always appreciative when a past patient calls for help, they also love hearing from patients when they're excited about achieving something they were working toward.
"Sometimes it's something specific — a vacation that they've been getting geared up for but were worried they would not be able to tolerate the plane ride, but then they did and they're excited and come back and share that with you," Chris explained. "It's rewarding to hear from patients who were able to do something without pain and to know you had a part in that."
Therapeutic Associates has been a part of the Richland community for 30 years, opening the clinic in 1992. With its unique history around the Manhattan Project and the ensuing and ongoing Hanford Cleanup, the region developed with an expansive science and technology base as its primary industry. Driven to serve the working force who travel the former plutonium production plant to the north, the clinic maintains extended hours to accommodate different people's needs.
"It's a long drive out there," Chris explained, "So being open before and after work makes us accessible for them."
Being situated in the medical hub of Richland, along one of the three main thoroughfares through town, adds to the clinic's accessibility. A growing community within the booming Tri-Cities, Richland boasts great weather, a vibrant art scene, notable wineries and restaurants, and ample opportunities for outdoor activities that promote an active lifestyle among people of all ages.
"Having people of all ages and abilities makes it really fun to work with the community here. Our patients range from infants and little kids to retirees and older adults and everyone in between," Chris reflected. "It's a very active retirement community here, and they want to keep hiking and biking. They're really engaged and invested in their health."
While it's not uncommon for patients to be a bit unsure when coming to the clinic for the first time, the friendly, personable team maintains an atmosphere where everyone feels comfortable and cared for. From the greeting at the front desk to the initial conversations with their physical therapist, patients have the opportunity to share their story, to explain what brought them in and how whatever is going on with them is affecting their day-to-day life. 
"A lot of times it's the first time they've actually been able to tell their whole story, so I feel like you can see them relax and buy-in a little more as they begin to believe they're truly going to get somewhere with their treatment," Chris said. "The evaluation starts with a lot of discussion and history, and then you get into the goal setting – that's what's most important … what things – necessary things and fun things – have been interrupted that they need and want to get back to."
The evaluation then moves into a physical exam to explore all possible causes and make a clinical diagnosis as well as to determine if a customized physical therapy treatment plan is the right course of care. Every Doctor of Physical Therapy is trained to recognize symptoms that suggest another underlying condition may be a concern and can refer patients to another specialists in those situations.
"At the end of the assessment we're going to talk about what a patient will benefit most from depending on how they're presenting," Chris explained, adding that the type and frequency of treatment is always specific to every patient's unique situation and goals. "Every patient's plan of care is individualized to them, and it gets modified throughout, all the way to discharge."
Patients can be confident that the physical therapy team at Therapeutic Associates Richland Physical Therapy is always striving to be at the forefront of treatment methods while remaining committed to clinical excellence.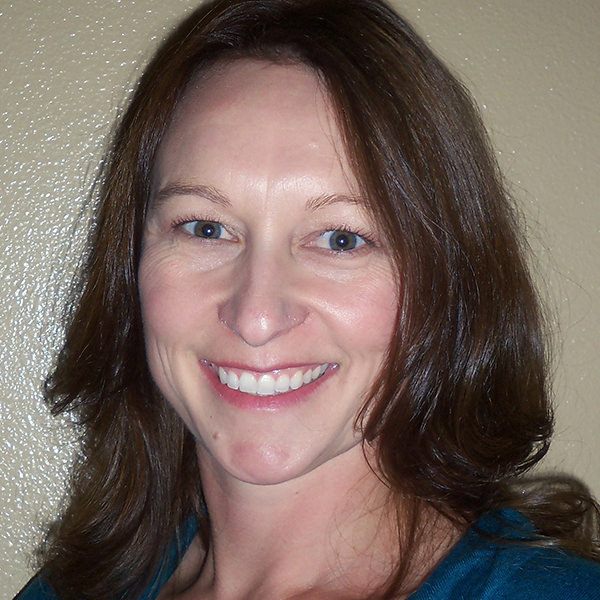 "Our whole company is very committed to continuing education, and we are constantly learning at Richland," Chris stated. "We have evolved over the years in our specialties to be able to offer our patients the most beneficial care and to keep our clinic team engaged in their careers."
In 2019, Chris began pursuing BreathWorks education to be able to offer this specialty to people throughout the Tri-Cities region.
"It's been fascinating to learn about, and it truly applies to us all," Chris emphasized. "Whether it's the spine component or the chemical component, helping people see how they're breathing, how they can improve it and how it affects their entire body is fun. Using the CapnoTrainer gives patients a visual, and they're truly engaged when they're watching it."
No matter their age or ability, injury or condition, the clinic team here takes great pride in sending every patient off empowered with a new understanding of their body and how it works so they can keep moving like they want to move, enjoying all their favorite activities, and celebrating their quality of life. Though graduation day is always exciting, Chris said she hopes patients feel a little sad to leave because they're going to miss the clinic team.
"We always say we hope we never see you in the clinic again, but we want to see you in the community – at the store, at a winery, or doing something fun outside."
From injury recovery to movement and performance enhancement, patient success is our passion. Our experts are committed to providing effective, efficient, and compassionate care to help you live a pain-free, active life.