At Therapeutic Associates Physical Therapy – Shoreline, our team of experts recognizes that patients want to understand their condition – why they're experiencing pain or dysfunction – and what they can expect during rehabilitation, including how long it may take.
In addition to ensuring patient education is prioritized, clinic director Devin Langaker strives to empower patients through shared decision making.
"Shared decision making gives you input on the direction of your care and involves you in designing your treatment plan," Devin explained. "I ask a lot of questions because your priorities might be different than mine as a clinician. I want your treatment plan to work for you, to fit your lifestyle and get you to your goals."
The teamwork between patient and physical therapist continues throughout the course of care. During each visit, PTs check in with their patients to learn how they feel things are going, how their exercises are working for them and if there's anything about their program that they want to change.
Open communication is important, and patients are also encouraged to ask any questions they have at any time.
"Education is really key to letting people know what we're doing, why we're doing it and how it's going to help their problem," Devin said. "If we do a bunch of things without the education and you don't see the value in it, then even if it's the perfect thing to do, you're going to have a bad experience."
By teaching patients how their prescribed exercises – including strength training and stretching – address their injury or impairment while improving their symptoms, Devin and his team aim to optimize their experience on the road to recovery.
Our therapists also understand that if it's your first physical therapy experience, it may feel a little intimidating. Watch our video below to learn more about what to expect at your first appointment.
If you're unsure whether or not physical therapy is right for you, Devin encourages you to call your local Therapeutic Associates clinic.
"With a short five to 10-minute chat we can often determine if your problem is a musculoskeletal or neuromuscular condition that we can help improve, or if it's something we need to refer you to another medical provider for," Devin emphasized. "Physical therapy tends to be overlooked when someone doesn't think they're injured enough, or it's delayed because they want to wait and see if they can get better on their own."
Instead, he advised, seek treatment right away with the understanding that physical therapy does not have to be an extensive process.
"You really can jump in for a session or two here or there just to get an idea of what's going on with your condition and to seek advice about what things you should or should not do. You can get ahead of things early on and prevent a lot of the chronic, repetitive injuries that lead to long physical therapy courses."
Physical therapists treat a lot more than many people realize. In addition to treating injuries and issues related to bones, muscles, tendons, ligaments and bursae in the body as it relates to the function and movement of the human body, PTs also offer services for specific conditions.
"We treat everything from the feet to the neck – shoulder pain, back pain, ankle sprains – and we work with patients of all ages," Devin said. "I offer men's pelvic health physical therapy, which is a specialty service that helps men address pelvic floor symptoms. I also work on the TMJ – the temporomandibular joint used for chewing.
"As physical therapists, we have an extensive educational background, a wide knowledge base and the experience to be a valuable resource for a wide range of conditions. We value the opportunity to partner with patients experiencing acute injuries and those who have lived with chronic pain or dysfunction for years."
No matter what brings a patient to physical therapy, Devin and the expert team at Therapeutic Associates Physical Therapy – Shoreline strive to ensure they provide the care and education needed for optimal recovery as well as the knowledge and skills to avoid re-injury.
"When our patients complete their course of care, I hope they feel empowered. I hope they understand a little about the anatomy of the region we were working. And, ultimately, I hope they feel better and that we were the right provider to get them where they needed to go."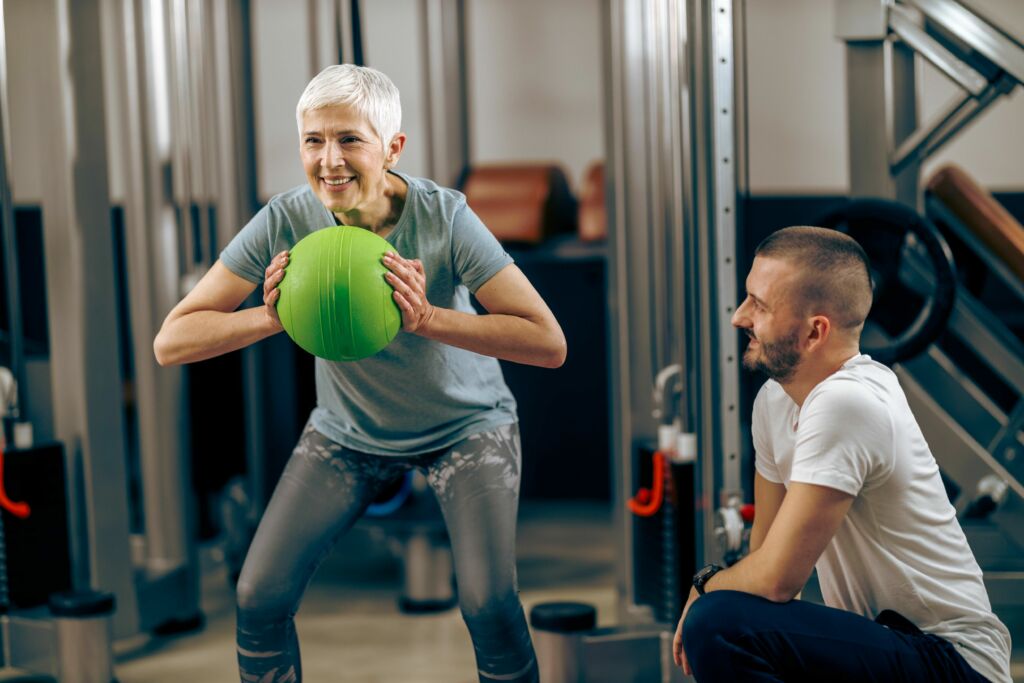 Start your physical therapy journey today.
As physical therapists, we know the importance of movement for overall health and well-being. From injury recovery to achieving optimal performance, our passion is to help every patient reach their goals and live an active, pain-free life. Get started with PT today!