Without doing an examination I am unable to comment specifically on your condition. Generally speaking, tenosynovitis, or inflammation of the tissue surrounding the tendon, is associated with trauma to the tissue. Trauma may be the result of an overuse of the tissue or the result of an acute event which may result in swelling, restricted motion, and associated pain. The primary goal of treatment for tenosynovitis is to reduce inflammation and restore normal function.
An evaluation performed by a physical therapist would be able to identify the stage of healing your tissue is currently undergoing and limitations in strength and joint function which may be contributing to your ongoing problems. This will guide a treatment program to promote and potentiate healing, which may include the use of modalities, manual therapy, and therapeutic exercise to achieve recovery and prevention of further injury.
If you're experiencing this or a similar condition, it's best that you reach out to your local physical therapist for a consultation. To locate a Therapeutic Associates practitioner near you, visit our clinic locator here.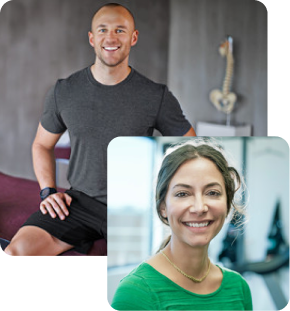 Start your physical therapy journey today.
As physical therapists, we know the importance of movement for overall health and well-being. From injury recovery to achieving optimal performance, our passion is to help every patient reach their goals and live an active, pain-free life. Get started with PT today!