Committed to compassionate care.
At Therapeutic Associates Bethany Physical Therapy, we support and provide individualized and inclusive healthcare to all patients regardless of race, ethnicity, gender, age, social class, religion or sexual orientation. We believe in every individual's potential. We are committed to making exceptional results accessible through compassionate therapeutic care and injury prevention.
Your partner on the path to healing.
With a whole-body, interdisciplinary approach, you will receive not only the best care available in a remarkably welcoming environment, but our loving staff will also happily empower you with the knowledge necessary to help prevent future injuries. We will help you get on your way back toward wellness, and do so with an individualized, patient-centered method that will ensure you never feel alone in your fight for great health. We will take the time to work with you and answer any questions you have so as to equip you with the best possible understanding of your condition, treatment goals, and expected outcomes. In addition to our post-injury specialties, we also provide a range of sports performance services designed to up your game and help you prevent injury.
Centrally located in the heart of the Bethany community and the Bethany Village shopping center, here you will find a group of highly-talented professionals who are dedicated to and honored to be an integral part of your pain relief and healing. We offer convenient, extended hours to meet your needs and have the ability to diagnose and treat all kinds of musculoskeletal conditions. Our personable and knowledgeable PTs will do everything they can to get you feeling better quickly, using the latest in research and evidence-based techniques including Rehabilitative Ultrasound Imaging (RUSI). Our friendly staff are patient listeners who will provide the highest level of compassionate, individualized care to make you feel comfortable and at ease, even in the midst of a very painful injury.
Actively engaging with our local communities.
Beyond our fervent dedication to our patients, we are actively and passionately committed to giving back and volunteering our time at local community events and high schools. Come see why the rehabilitative experts at Therapeutic Associates Bethany Physical Therapy are trusted and recommended by hundreds of patients every year.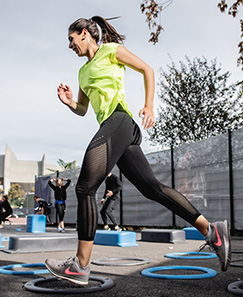 Whatthey say...