Comprehensive care designed to empower you to reach your goals.
At Therapeutic Associates Cedar Hills Physical Therapy, we are committed to working with you to optimize your experience on your road to recovery and maximum healing. We emphasize education, cutting-edge therapy techniques and hands-on, personalized, expert care in a uniquely supportive environment.
Your choice for physical therapy.
Our locally owned and operated clinic is conveniently located on the corner of Hwy 26 and Hwy 217, across the street from the Beaverton DMV. Our team of experienced physical therapists provides expert care in all orthopedic and sports conditions, with a focus on prevention. Our background in manual therapy and movement integration focuses on the cause, not just the symptoms. We are committed to being an integral part of your healthcare team with a focus on customized treatment approaches.
We prioritize maintaining an exceptional staff with a diverse range of experience and expertise. A focus on continuing education ensures that each of our therapists is on the leading edge of treatment methods and clinical excellence. Whether you've undergone surgery, are rehabilitating after an injury, or are focused on maintaining and enhancing your movement and performance, we are here to help you get back to the things you love.
Committed to our community.
We are committed to our local communities and regularly volunteer our time and resources and offer sponsorships for local charities, clubs, organizations and high schools. As rehabilitation, movement, and wellness specialists, we believe in giving back and value the partnership we share in helping our community members maintain healthy and active lifestyles.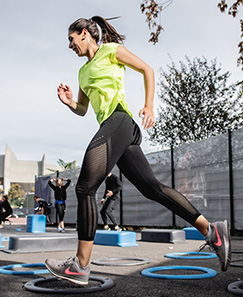 Whatthey say...