Empowering patients through care and education.
At Therapeutic Associates Forest Grove Physical Therapy, our clinic and office team maintains a high standard of care, which empowers patients to better understand their condition, the expectations of their rehabilitation and how long it will take to reach their goals.
Focused on individualized treatment.
Whether you're recovering after an injury, rehabilitating after surgery, managing a chronic condition or are seeking to improve your balance, strength and flexibility, we work collaboratively with you to develop a customized plan of care. Our team values individual interactions with each patient, and creates treatment plans targeting specific patient needs and goals.
We focus on evidence-based manual therapy along with exercise and strength training to foster expedited recovery, rehabilitation and injury prevention. An emphasis on continuing education ensures that each of our therapists is on the leading edge of treatment methods and clinical excellence and is ready to guide you on your healing journey.
We are committed to our community and regularly provide support and sponsorship of Pacific University and Forest Grove high school athletics, as well as other community events. We believe in doing our part in assisting and educating our patients and community members to allow them to maintain healthy and active lifestyles.
Check out our clinic space.
Our clinic was designed to empower every patient to reach their full potential, incorporating private treatment spaces and dedicated exercise areas.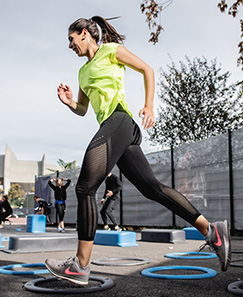 Whatthey say...