Dedicated to individualized care.
Your physical therapy partner.
Our locally owned and operated clinic offers extended hours to ensure that every patient has the opportunity to seek care when needed. We're happy to work around your schedule to see you promptly after an injury occurs. We are committed to being motivating partners in your recovery while delivering the highest quality of care, with a focus on individualized treatment for patients of every age and ability. 
Our team is committed to providing unparalleled customer service and clinical expertise. We prioritize continuing education to ensure that each of our therapists has advanced training and certification. We are compassionately committed to each patient and listen to identify their issues and create individualized treatment programs based on their occupation, recreation, or specific activities. Your passion is our priority.
Prioritizing our local community.
We are proud to be a part of the diverse Hillsboro community and to have the opportunity to be a part of our neighbors' healthcare teams. We believe in promoting a healthy and active lifestyle in individuals of all ages and abilities. As rehabilitation, movement, and wellness specialists, we prioritize community involvement, which enhances patient experiences and outcomes.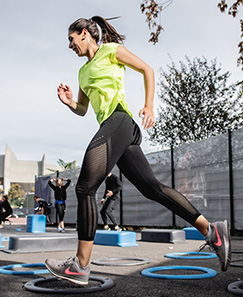 Whatthey say...