At Therapeutic Associates Newberg Physical Therapy, our staff is devoted to ensuring you achieve your goals by basing our treatment on a combination of our clinical expertise, current research, and your own personal preferences. We strive to provide a welcoming, supportive environment where patients of all ages and abilities receive the most comprehensive, expert physical therapy care available.
Your Newberg physical therapy partner.
Whether you're rehabilitating after an injury, have undergone surgery, or are focused on maintaining and enhancing your movement and performance, our team of experienced physical therapists will work collaboratively with you to develop a customized plan of care. Our team specializes in treating a range of conditions, utilizing a wide variety of physical therapy services including manual therapy, therapeutic exercise, strength training, movement analysis and patient education.
Our convenient location in the central part of downtown Newberg allows us to engage in a range of community activities and offers easy access for our patients. Our physical therapist owned and operated clinic offers an upbeat atmosphere where you have all the tools you need to recover, rehabilitate and reach your optimal level of performance. Our commitment to continuing education keeps our physical therapists on the leading edge of clinical expertise.
Prioritizing our local and extended community.
We are proud to support Newberg and the surrounding areas from Chehalem to Dundee, Champoeg and beyond. We value the opportunity to be a part of our neighbors' healthcare teams and believe in promoting a healthy and active lifestyle throughout the lifespan. It is our culture to give back to our local communities, most notably our young athletes. We offer complimentary sessions to students who are active in a sport, as well as free screenings for all members of our community.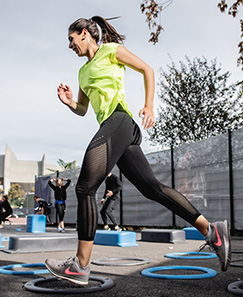 Whatthey say...