Dedicated to patient-centered care.
Therapeutic Associates Oak Grove Physical Therapy provides expert patient care in a friendly and encouraging atmosphere. We are devoted to ensuring you achieve your goals by basing our treatment on a combination of our clinical expertise, current research, and your own personal preferences. Just think of us as highly skilled mechanics for the body!
Getting you back to what you love.
Conveniently located on the southeast corner of SE McLoughlin Blvd. and SE Concord Rd., our locally owned and operated clinic provides exceptional physical therapy services to the wider Milwaukie, Oak Grove, and Gladstone areas. In addition to general orthopedic care, our staff specializes in treating a range of conditions, utilizing a wide variety of physical therapy services. 
A dedication to continuing education keeps our physical therapists on the leading edge of treatment methods. Our focus is to help you recover from injury as quickly and safely as possible, to get you back to doing the things you love while providing you the tools to stay active throughout your lifetime. As integral members of your healthcare team, your success is our success as we meet goals together.
Supporting our local communities.
Our holistic approach and dedication to healthy and active living does not stop within the clinic walls. We foster a culture of giving and service in our community by supporting our local schools and local events to promote safety and injury prevention.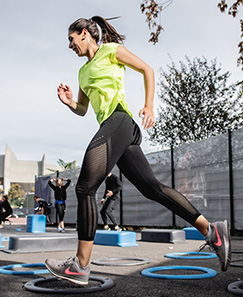 Whatthey say...