Dedicated to getting you better faster.
At Therapeutic Associates Scappoose Physical Therapy we endeavor to provide the highest quality physical therapy using cutting-edge, evidence-based treatments to effectively and efficiently meet our patient' recovery goals.
Helping you on your healing journey.
Our locally owned and operated clinic is conveniently located behind Sears and next to Fred Meyer off Hwy 30. Our therapists focus on measurable outcomes and utilize the latest in evidence-based, progressive physical therapy treatment in order to speed patient recovery. We are committed to developing individualized treatment plans and providing compassionate, individualized expert care to each patient.
We work in a professional, yet fun environment, with patients of all ages and ability levels, and we pride ourselves on direct, meaningful, interaction between therapist and patient. We specialize in treating a range of conditions, utilizing a wide variety of physical therapy services. Our focus is to help get you back to doing the things you love while providing you the tools to stay active throughout your lifetime.
Committed to our community.
We are proud to be a part of the Scappoose community and to have the opportunity to support its residents. As rehabilitation, movement, and wellness specialists, we believe in giving back via our time and resources to foster, support, and promote an active lifestyle to everyone.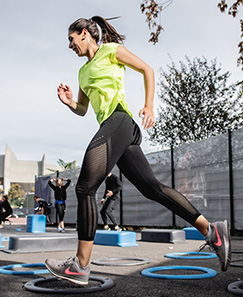 Whatthey say...