A personalized approach to your wellbeing.
At Therapeutic Associates Sherwood Physical Therapy our passion is helping our patients maximize their quality of life through movement, hands-on therapy and education. We are committed to evidenced-based care, and we honor our patient's preferences by employing shared decision making in a collaborative environment.
We treat the whole family.
From infants who have torticollis or delayed motor milestones, to moms who have pelvic floor problems like incontinence or prolapse, to your teenage athletes with sports related injuries, and aging grandparents with balance issues or persistent pain. We are also experts in work related injury prevention and rehabilitation, as the current providers of early intervention services for Milgard Windows. We would be honored to be your family's physical therapy clinic of choice. Let us know how we can serve your family!
Prioritizing local communities.
We are proud to be a part of the vibrant Sherwood community and to have the opportunity to give back to its residents and guests through sponsorship of events and in providing educational outreach. It is our commitment to help our neighbors maintain healthy and active lifestyles.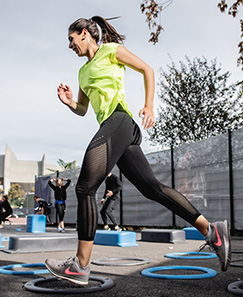 Whatthey say...