Dedicated to getting you better faster.
At Therapeutic Associates Southwest Portland Physical Therapy we are committed to ensuring our patients receive quality care with their physical therapy team in a fun, welcoming, and encouraging environment. We prioritize patient education and compassionate, collaborative care.
Empowering patients through education and intervention.
Our team works to ensure all patients experience the best possible results by educating them about their conditions, utilizing the most current research-driven intervention techniques in combination with clinical expertise, and using an active approach to treatment. As highly trained healthcare professionals, our PTs design individualized plans for every patient, whether they're treating an injury, addressing pain, managing a chronic disease or illness or focussing on movement function and performance.
We are conveniently located across the street from Gabriel Park Community Center in the Vermont Hills Business Center, next door to OHSU family practice. Our clinic is therapist owned and operated and designed for patients of all ages and abilities to conquer mobility and motion challenges so they can live pain-free, active lives doing all the things they love to do. A focus on continuing education ensures that each of our therapists are on the leading edge of treatment methods and clinical excellence.
Committed to the community.
It is part of our culture to give back to our communities. We volunteer our time at local community events, service clubs, and local high schools. We value the partnership we share with our local community and support our neighbors through regularly volunteering our time and resources for local charities, clubs, organizations and high schools.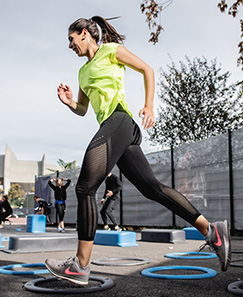 Whatthey say...