Getting you back to your best self.
At Therapeutic Associates White City Physical Therapy our team provides exceptional care and personalized treatment plans to every patient who walks through our clinic doors. We are passionate about ensuring you are empowered to reach your goals and live a healthy, active life. 
Personalized physical therapy care.
Our patients are our focus. When an injury, impaired mobility or pain make it challenging to enjoy your favorite activities, we are here to help. Our White City physical therapy team specializes in treating a wide range of conditions and will work collaboratively with you to create your unique treatment plan. Utilizing a variety of physical therapy services, including manual therapy, therapeutic exercise, strength training, movement analysis, patient education and more, we will help you recover, rehabilitate and reach your optimal level of performance. 
Here you will find a fun, supportive environment where we will listen, learn your story, and work with you to address your individual situation so we can effectively help you get back to the life you love. Our team strives to remain at the forefront of healthcare education so those we treat receive the most advanced, dynamic care available. Located in the Lakewood Shopping Center on the corner of Hwy 62 and Hwy 140, across from Coastal, we're easily accessible for people throughout White City and other nearby communities, including Table Rock, Central Point, Four Corners, Eagle Point, Lake Creek and more.
Committed to our community.
As your local experts in musculoskeletal health, we are committed to our community and believe in doing our part in assisting and educating our patients and community members to allow them to maintain healthy and active lifestyles.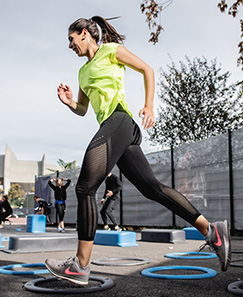 Whatthey say...