We are excited to announce that we are now open in Central Tacoma and accepting new patients!
Caring, personalized physical therapy in Tacoma.
At Therapeutic Associates Physical Therapy – Central Tacoma, your passion is our priority. We create dynamic, evidence-based treatment plans individually designed to expedite your rehabilitation and help you on your health and wellness journey. We look forward to getting you back to what you love!
As highly trained healthcare professionals, our physical therapists work with our patients to optimize their performance and function, utilizing a wide variety of physical therapy services and patient education. Whether you are recovering from a car accident, returning from surgery, healing from a sports or work-related injury, dealing with general aches or pains, or seeking to improve your balance, strength and flexibility, we will provide you with everything you need to meet your health goals.
We take pride in making exceptional results accessible for all ages and abilities through compassionate therapeutic care and injury prevention. We will take the time to answer any questions you have to equip you with the best possible understanding of your condition, treatment goals, and expected outcomes. Featuring state-of-the-art exercise equipment as well as private treatment rooms, our facility was designed for positive patient experiences and optimized outcomes.
We are so excited to be situated in the heart of lively Central Tacoma at 6th and Union Avenues, surrounded by community parks, in close proximity to the University of Puget Sound and easily accessible from highway 16. It's our honor to support our local community and those throughout the Tacoma region, including North End, Hilltop, and Fircrest. We value the opportunity to support our local organizations and events, to foster and promote an active lifestyle while providing a pathway to health and wellness for all of our neighbors.
Check out our clinic space.
Our clinic was designed to empower every patient to reach their full potential, incorporating private treatment spaces and dedicated exercise areas.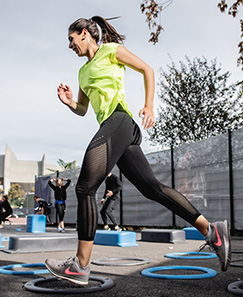 Whatthey say...