Dedicated to our Tacoma physical therapy patients.
Looking for physical therapy in Tacoma? At Therapeutic Associates Physical Therapy – University Place we are committed to delivering the highest quality of care, with a focus on individualized treatment for patients of every age and ability. Our Tacoma physical therapy team values the opportunity to help each of our patients maximize their quality of life through movement, hands-on therapy and education.
Your Tacoma physical therapy partner.
Drawing on clinical expertise and evidence-based medicine, our team will work with you to develop a customized plan of care that safely expedites your rehabilitation. We specialize in treating a range of conditions, utilizing a wide variety of physical therapy services. Whether you are recovering from a motor vehicle accident, returning from surgery, healing from a sports- or work-related injury, dealing with general aches or pains, or adjusting to life after pregnancy or menopause, we will provide you with everything you need to meet your health goals.
Your passion is our priority, and we take pride in making exceptional results accessible through compassionate therapeutic care and injury prevention. We will take the time to work with you and answer any questions you have to equip you with the best possible understanding of your condition, treatment goals, and expected outcomes. Featuring a spacious gym with state-of-the-art exercise equipment as well as private treatment rooms, our facility was designed for positive patient experiences and optimized outcomes.
With Tacoma to the east and Puget Sound to the west, we are honored to support University Place and its neighboring communities including Lakewood and Fircrest. As your musculoskeletal experts, we are committed to providing a pathway to health and wellness so you can get back to doing what you love. As rehabilitation, movement, and wellness specialists, we believe in giving back via our time and resources. We are proud to support local organizations to ensure the prevention of injuries and to foster, support, and promote an active lifestyle to everyone. 
Check out our clinic space.
Our clinic was designed to empower every patient to reach their full potential, incorporating private treatment spaces and dedicated exercise areas.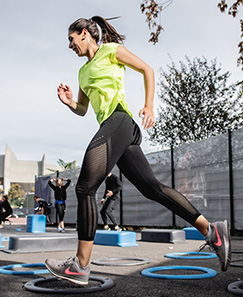 Whatthey say...