Come join us for our virtual pregnancy exercise class every Thursday from 1:00 to 1:45pm.
This online fitness class is led by a physical therapist with the goal of helping women stay active during and after pregnancy. Designed to support women at all stages of pregnancy as well as "the 4th trimester" of the early postpartum period, we will focus on core stabilization, balance, and posture. Participation benefits also include: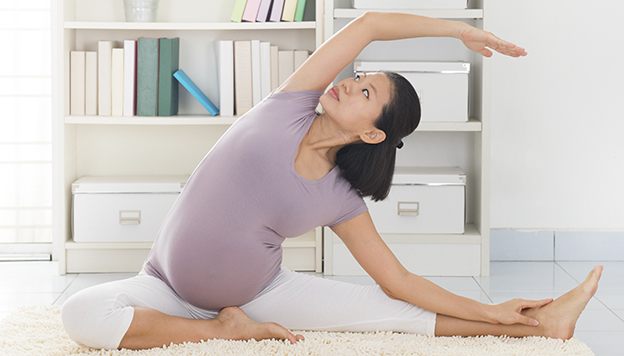 Recommended Equipment (not required):
Yoga ball, foam roller, weight (about 5 lb)
Please Read Before Registering:
If you have experienced any of the following during your pregnancy, participation in this class may not be recommended. Ask your doctor.
"[Anne is] extremely knowledgeable, welcomes questions, and created a very welcoming atmosphere - even when we had to switch to virtual classes. I would absolutely recommend her class, no matter what stage you're at in your pregnancy."
"This class was part of my plan and I give tons of credit to Anne for helping teach/coach me in the various exercises to help strengthen my pelvic floor and prepare my body for labor! Anne gives great mental pictures and cues for working with internal muscles."
"This class was amazing, giving me great, easy-to-follow stretches and exercises to do during my pregnancy and also serving as excellent labor preparation. Definitely recommend!"