The right care for your child's needs
Youth orthopaedic physical therapy assists in the early detection of health problems, in addition to the treatment of a variety of injuries and disorders/diseases that affect the muscles, bones, and joints. Treatments of children from infancy through adolescence focus on improving gross and fine motor skills, mobility, balance and coordination, strength and endurance, and cognitive and sensory processing and integration.
We utilize a shared team approach of working with the children/young adults and their families to work toward addressing your area of concerns and goals to improve physical movement. Our specialized physical therapists utilize neurodevelopmental training through tactile cueing to help pediatric patients achieve motor milestones. Your child's therapist will assess and develop a treatment plan that is specific to the needs of your child using evidence-based techniques.
How physical therapy can help your child
We understand the diverse needs of our pediatric patients. We specialize in youth orthopaedic care and utilize fun and effective treatment strategies to maximize function and return kids to being kids. High school athletes account for an estimated 2 million orthopedic injuries annually. Our therapists provide sports injury prevention evaluations and can customize a home exercise program to maximize athletic performance and promote life-long play. Additionally, we have extensive experience treating injured young athletes utilizing progressive treatment strategies to speed recovery and prevent future re-injury. We use objective return-to-play criteria to promote a safe and pain-free return to sports for our pediatric patients.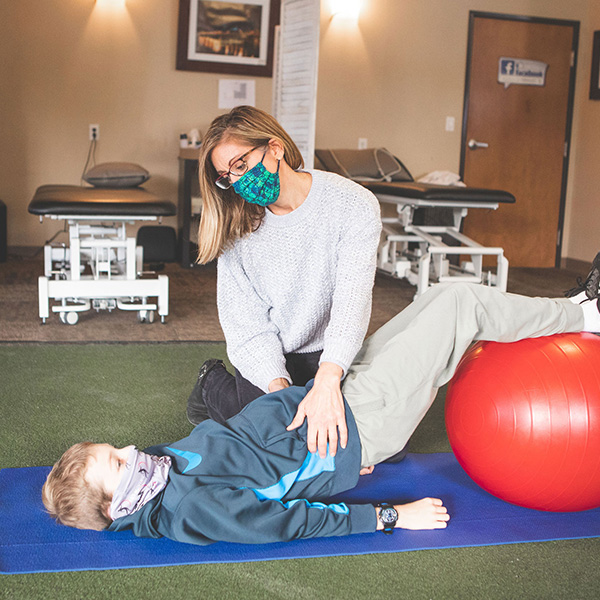 Common conditions we treat (may vary by location):