Exploring Portland Oregon's Mountain Biking Trails
If you enjoy mountain biking or are interested in getting into the sport, the Portland area has never been better for trail options. Over the past several years there has been a significant amount of trail development in the metro and surrounding area with many options for riders of all skill levels. Many of these trails have been developed as mountain bike-specific trail systems which are great as they typically have varying levels of difficulty with ratings similar to ski and snowboard areas. This easily allows riders of all skill and experience levels to get out and enjoy these beautiful parts of the Portland area. So, get out on the trails and get a good workout with some excitement mixed in!
It is important to be aware that here in the Pacific Northwest during the rainy months, trail conditions can vary a lot and some trails are not recommended or may be closed under extremely wet conditions. Also, most trails are open to other trail users so remember to follow proper trail etiquette and be respectful to other trail users.
Wherever you go on your next mountain bike adventure, whether it's your first or your 100th, be a champion of the outdoors and a steward of nature while you're out there. Recreate responsibly. Learn and follow the 7 principles of Leave No Trace. And have fun.
Beginner Mountain Biking Trails
Opened in the last few years, Gateway Green was the first Portland urban bike park. The park is 25 acres with 2 miles of trails. There is a beginner/kid-friendly single track, a very small concrete pump track, a large blacktop pump track, a jump line, and a skills area. It is only accessible by riding on the I-205 bike path with parking available at the Gateway Transit Center.
This is a 611-acre park in East Portland with 10 miles of multi-use trails. The trails are generally very smooth and less technical, so they are a great option for new riders, cyclocross/gravel bikes and riders looking for a less intense ride. At the top of the butte there is a beautiful 360 degree view on a clear day.
Just east of Portland near Cascade Locks along the Columbia River, the EasyClimb trail system is a great option for kids, families and beginner riders. The area has about 3 miles of single track and several features for skill building including skinnys and berms. The trail also has nice views of the river at different points so stop and enjoy them.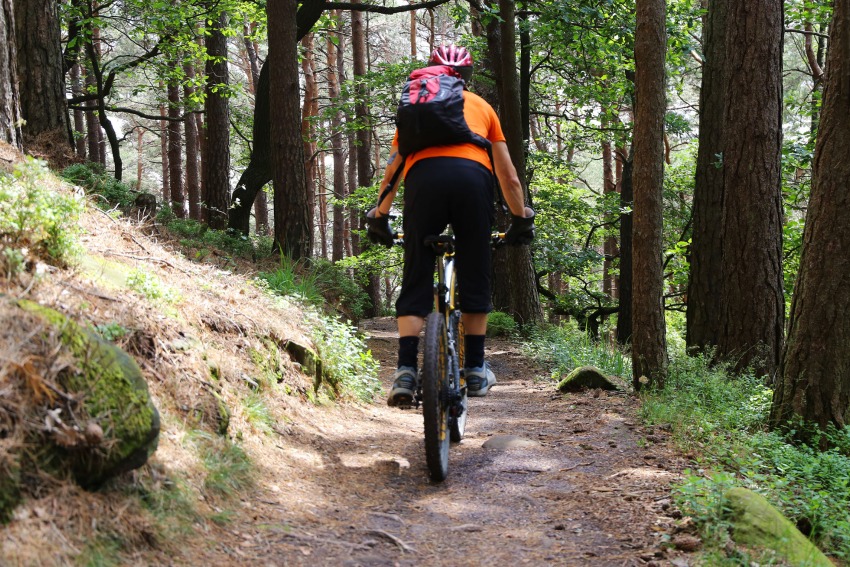 Intermediate/Advanced Mountain Bike Trails
The Browns Camp Loop is a beautiful 7.5 mile ride traveling through the rolling terrain and lush forest of the Coast Range. There are plenty of roots and some short punchy climbs to challenge your bike handling skills and cardiovascular fitness. If you are seeking a longer ride this can be connected to the Storey Burn and Gales Creek trails. This is best ridden in dryer portions of the year and with the dense foliage it is cooler on hot summer days than other area rides.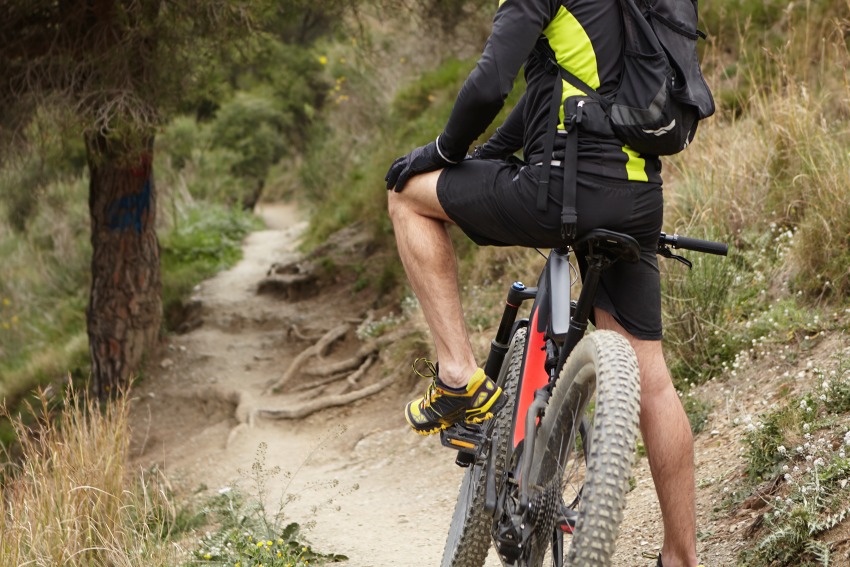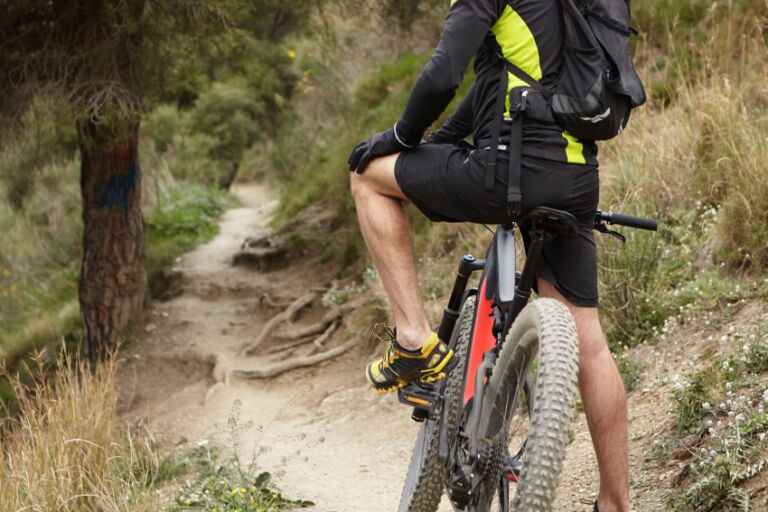 Coyote Wall/Syncline trails
Located on the Washington side of the Columbia River near White Salmon this is a great option for riders looking for spectacular views of the Gorge and cliff faces. This is also a good option in wet weather as the trails drain quickly.  There are about 20 miles of single and double track trails that can be linked in loops of varying lengths and levels of difficulty. The highlight for riders looking for a little extra excitement is the Little Moab trail, which is a rocky, ledging trail that follows the Coyote Wall down to the river.  The whole system is popular for hikers so remember to share the trail.
Just 34 miles west of Portland, LL Stub Stewart State Park boasts some of the best mountain bike trail riding in the state parks system, with 15 miles of trails for all skill levels. The lower trails also end at the paved Banks Vernonia trail. The park also offers camping, disc golf, horseback riding trails and hiking if you want to make it a weekend of fun with the family or friends.
Note: $5 Day Parking Pass REQUIRED which can be purchased at a kiosk at the parking lot. You can also purchase an annual pass for $30, or a biannual for $50.
Post Canyon is a vast network of trails on the east side of Hood River with trails for all levels of riders including a skill-building area, flowing berm trails and jump lines. It is 60-plus miles of shared-use trails allowing mountain bikes, hikers, equestrians, dirt bikes, and ATV users access to various segments of trail depending on the mode so make sure to read signs to know who has trail access. There are 3 different staging/parking areas that make shuttling runs possible to take advantage of the 3,000-plus feet of elevation to play with.
Sandy Ridge has 17 miles of exceptional mountain bike specific trails which will be fun for riders of all levels and are a must do for riders in the area. The lower trails are for beginners and the upper trails are for intermediate to advanced riders. All trails except the beginner loop around the parking lot are accessible by a closed, paved road that gradually climbs up giving you access at different points to the upper trails. There are kiosks at the parking lot and the top of the paved climb with a map and trail guide with difficulty ratings. You will definitely be smiling at the end of the ride as all trails finish downhill to the parking lot.
Note: Either a day-use or annual parking permit is required, and it needs to be purchased in advance at www.recreation.gov
The Rocky Point Recreation Area is fast growing network of trails built and maintained by the Northwest Trail Alliance (NWTA). There are trails for all skill levels with a kid friendly loop all the way to steep chutes, drops and jump lines. This property is leased by the NWTA from a private timber company, so access is limited to members of the NWTA and they do require waivers to be signed.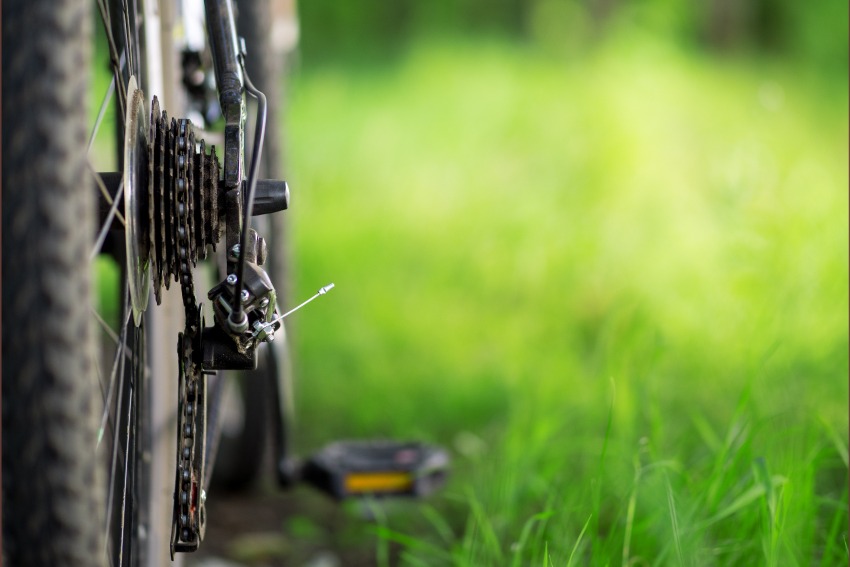 Ready to head out for a ride? Check out these resources!

Neck pain is one of the most common complaints from cyclists – and it's no wonder! We cyclists spend a lot of waking hours in the same position with our backs bent in a forward position, placing great demands on the neck.
Read More »

After you complete a long bike ride, there are many things you can do to speed recovery and prepare your body for the next workout.
Read More »
In many instances, the best way to stay injury-free on a bike is to start working out off the bike. From beginners to experts, there are a few things to focus on that will help keep away those dreaded injuries and post-ride pains.
Read More »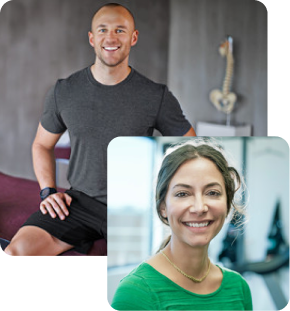 Start your physical therapy journey today.
As physical therapists, we know the importance of movement for overall health and well-being. From injury recovery to achieving optimal performance, our passion is to help every patient reach their goals and live an active, pain-free life. Get started with PT today!