Your First Physical Therapy Visit
We look forward to meeting you.
We understand you have a choice when selecting a physical therapy provider and are honored you chose Therapeutic Associates Physical Therapy as a member of your healthcare team. If you are recovering from an injury, a surgical procedure, or are working on improving your body's strength and balance, we understand that choosing a provider can be overwhelming.
We promise your journey with our professional therapy team will be a pleasant, productive, and worry-free experience. Our focus on continuing education ensures that each of our physical therapists are on the leading edge of treatment methods and clinical excellence. To help get you started, we have outlined pertinent new patient information below.
Upon arriving for your first visit, you will be greeted by our check-in team located at our reception desk in the waiting room. Please complete your online check-in in advance of your scheduled arrival time. You can do this one of two ways:
Plan to arrive 15 minutes early to your first appointment. This will provide time to collect your insurance card and identification, and review your insurance benefits.
On your first visit (the initial evaluation), you will meet your physical therapist and the rest of your care team. If you've never worked with a care team before, it includes your physical therapist and a team of trained exercise specialists and physical therapy assistants that the physical therapist oversees. This approach ensures that a member of your care team will be with you to assist through your entire visit in our clinic.
During the evaluation, your physical therapist will discuss your current condition or injury and identify your goals for pursuing physical therapy. At the end of the initial evaluation, your physical therapist will present his/her exam findings and present a unique recommended treatment plan to improve your condition. Every patient is different, so it is extremely important to realize that treatment plans will be unique too. All of our therapists are open to discussion and questions, as it is our goal that you have a full understanding of your condition and treatment plan.
We recommend you dress in loose-fitting or exercise clothing to allow for movement and comfort, and to allow your physical therapist to visualize the region for which you are seeking care (e.g., wear a tank top if you are coming for shoulder pain).
Featured Blog Post
What Should I Expect at My First Physical Therapy Appointment?
Your appointment time has been reserved just for you. Keeping all appointments is an integral part of your recovery. If you should need to cancel an appointment, please call the clinic as soon as you know, so that you can reschedule your visit. We require 24 hour notice for the cancellation of a scheduled appointment.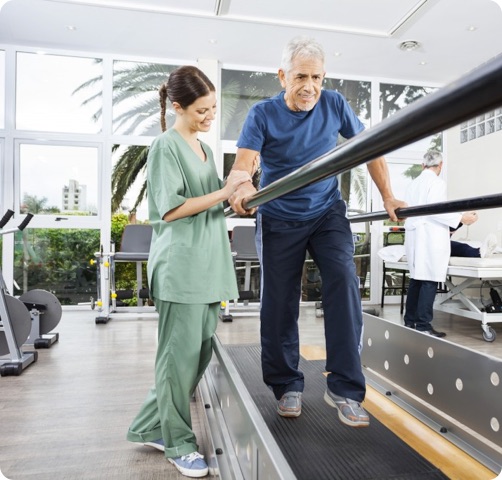 Here are some additional resources you may find helpful.