**New Address - Effective July 31, 2023**
Please note our clinic has moved to a new location. Our new address is:
404 NW 5th St. | Redmond, OR 97756
Getting you back to what you love.
At Therapeutic Associates Redmond Physical Therapy, we offer a comprehensive approach to health and wellness. Our focus is to help you recover from injury as quickly and safely as possible, to get you back to doing the things you love while providing you the tools to stay active throughout your lifetime.
Your Redmond physical therapy partner.
Whether you're rehabilitating after an injury, have undergone surgery, or are focused on maintaining and enhancing your movement and performance, our team of experienced physical therapists will work collaboratively with you to develop a customized plan of care. Our Redmond physical therapy team specializes in treating a range of conditions, utilizing a wide variety of physical therapy services.
Our physical therapist owned and operated clinic is your choice for recovery of function, management of pain and expert health and wellness guidance. We believe in every individual's potential. We are committed to making exceptional results accessible through compassionate therapeutic care and injury prevention. We are your Redmond physical therapy partner for life.
Supporting our local communities.
We are committed to giving back and supporting the communities throughout our region. Redmond is a close-knit, growing community, and we are proud to support its members through volunteering with our local high school sports teams, participating in local fundraising events, supporting community organizations through sponsorships, and providing educational outreach.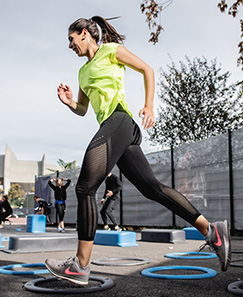 Whatthey say...