Dedicated to improving your quality of life.
At Therapeutic Associates Creswell Physical Therapy, we are committed to working with you to optimize your experience on your road to recovery and maximum healing. We focus on meeting individual needs, resolving pain and optimizing function in a caring, fun yet professional and collaborative environment.  We pride ourselves on direct, meaningful interactions with patients of all ages and ability levels.
Your trusted therapy partner.
Our focus is individualized care, with treatment plans targeted to each patient's needs and developed based on individual goals. With an emphasis on manual therapy and functional strength and conditioning, we strive to empower you to reach your goals and get you back to enjoying all the things you love.
We aspire to provide every patient and referral source with unparalleled customer service. We prioritize maintaining an exceptional staff with a diverse range of experience and expertise. Our goal is to provide the most comprehensive, high quality physical therapy care available and to partner with you on your journey to health and wellness.
Investing in the community.
We are proud to be a part of the vibrant Creswell community and to have the opportunity to give back to its residents through sponsorship of events, supporting the local schools and their athletic teams, providing educational outreach and as a part of their healthcare teams.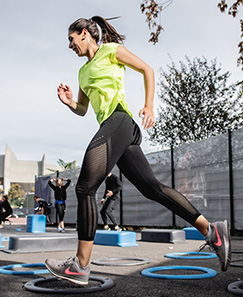 Whatthey say...