Committed to patient-centered care.
Therapeutic Associates Ability Physical Therapy's mission is to optimize the health and well-being of our community through holistic, evidence-based therapy. We are an active, friendly and compassionate team of movement specialists, passionate and fully committed to your recovery and getting you back to the things you love as quickly and safely as possible.
Dedicated to health and wellness.
Whether you're rehabilitating after an injury, have undergone surgery, or are focused on maintaining and enhancing your movement and performance, our team can help. We offer exceptional individualized, expert care with highly educated specialists in orthopedics, manual therapy, and women's health. Our services also include aquatic therapy, ASTYM, vestibular rehabilitation, industrial rehabilitation, and return to sport and injury-prevention programs. We treat the entire lifespan and are proud to be a valuable member of your healthcare team.
Conveniently located on the corner of NW 2nd Street and NW Hill Road, it is our goal to provide comprehensive physical therapy care to individuals of all ages and abilities throughout our growing community. We are committed to focusing on the cause of your condition, not just the symptoms, and are dedicated to helping you understand your condition and the expectations of your rehabilitation journey.We truly believe movement is the best medicine, and we are committed to helping you reach your goals, one day at a time.
Committed to our community.
We prioritize giving back and supporting the communities throughout our region through sponsorship of events, supporting the local schools and their athletic teams, and by providing educational outreach to foster, support, and promote an active lifestyle to everyone.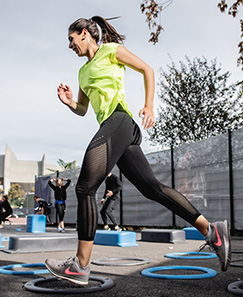 Whatthey say...