Prioritizing collaborative care.
At Therapeutic Associates Physical Therapy – East Salem we employ a comprehensive treatment style that combines expert hands-on treatment, cutting-edge technology, and specific exercises to assist you on your road to recovery. Our team of musculoskeletal experts is committed to helping you reduce pain, gain mobility and optimize function so you can return to a healthy and active lifestyle as quickly and safely as possible.
Dedicated to your health and wellness.
Our physical therapist owned and operated clinic fosters a healing environment that supports individuals of every age and ability. Conveniently located on the SE corner of State Street and Hawthorn Street, in the building adjacent to Chase Bank, we feature innovative rehabilitation services to address a wide range of musculoskeletal conditions and challenges and specialize in orthopedic injuries, sports rehabilitation, and degenerative pathologies.
We continually work to enhance our team's wealth of knowledge and ability to meet the needs of every patient by supporting our providers' continuing education and their pursuit of advanced specialty certifications. We strive to remain at the forefront of healthcare education and movement science research, so those we treat receive the most advanced, dynamic care available
Supporting our local community.
As your local experts in musculoskeletal health, we are committed to helping our neighbors maintain healthy and active lifestyles. Outside of the clinic, we strive to give back to our communities through free education, free injury screens, and the support and sponsorship of local events. Recently, this has included the Bush Park Cross Country Series, the Salem/Keizer Relay for Life, and sponsoring the Capital FC soccer team.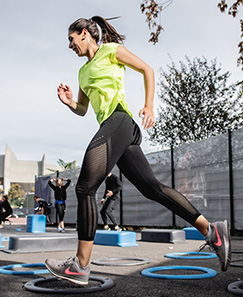 Whatthey say...