Empowering patients to achieve their goals.
At Therapeutic Associates Physical Therapy – Keizer we focus on personalized patient care in a friendly, encouraging environment. We are committed to working with you to develop an individualized plan of care that gets you moving on your road to recovery. As an integral part of your healthcare team, it is our passion to empower you to reach your unique goals.
Your physical therapy partner.
We strive to remain at the forefront of healthcare education and movement science research, so those we treat receive the most advanced, dynamic care available. Our staff brings a diverse range of experience including spine care, motor vehicle accident care, balance and vestibular rehabilitation, sports injuries and general joint and muscle injuries.
Located on beautiful Staats Lake just a minute off of River Road N. in Keizer, our clinic is locally owned and operated. The supportive friendly attitude in addition to views of the lake and West Salem hills' abundance of ambient natural light and fresh air will invigorate, energize, and help reduce your stress, on your road to recovery.
Committed to our community.
We are proud to be an active part of the Keizer community and appreciate the opportunity to support our local charities, clubs, organizations and high schools.. We volunteer our time at many community events and runs. We also value the partnership we share with our local community through sponsorships and educational forums. As your local experts in musculoskeletal health, it is our commitment to help our neighbors maintain healthy active lifestyles.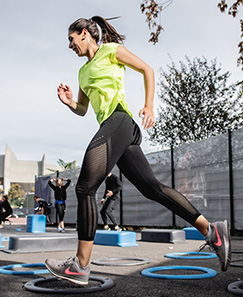 Whatthey say...