Dedicated to improving lives through individualized care.
Our team of musculoskeletal experts understands that every patient is different and comes to us with a unique story and personal goals. Our approach to patient care is to provide an individualized treatment plan with a focus on clinical excellence and the highest quality care possible.   
Here to help you reach your goals.
Blending science with inspiration, our physical therapists will work with you to develop a plan of care that incorporates a variety of treatments to keep you motivated and focused on your goals. Our experts utilize state-of-the-art electrical, physical modalities and manual techniques to assist the healing process. We apply research, intensive education and proven therapies to help you get back in motion and back to the things you love.  
Our goal is to optimize your experience on your road to recovery by providing a fun and friendly environment where shared decision making is prioritized. We believe in collaborating with you to create a customized plan of care, while working to improve your level of independence as quickly as possible through self-management of your condition. Find us on the corner of East McAndrews Road and Poplar Drive next to Mucho Gusto Mexican Kitchen. 
Prioritizing Community Involvement
We have been treating the Rogue Valley community for more than 25 years. As your local experts in musculoskeletal health, we believe in giving back and value the partnership we share in helping our community members maintain healthy and active lifestyles.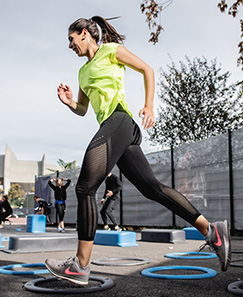 Whatthey say...