Your passion is our priority.
At Therapeutic Associates Ballard Physical Therapy, we empower patients to find their strength, overcome challenges, maximize their physical health and achieve their goals. Our staff is committed to providing exceptional care for patients of all ages and abilities through personalized treatment plans designed around individual needs.
Our Ballard physical therapy team of experienced providers  is dedicated to meeting your individual needs and helping you get back to the things you love as quickly and safely as possible. We are committed to providing individualized, hands-on evaluation and treatment that results in a positive outcome. We will listen, learn your story, and work with you to address your situation and help you on your healing journey and back to your active life.
We prioritize maintaining an exceptional staff with a diverse range of experience and focus on offering a wide range of multidisciplinary treatments. Whether you are recovering from a motor vehicle accident, returning from surgery, healing from a sports or work-related injury, dealing with general aches or pains our highly trained, compassionate staff will provide you with everything you need to meet your health goals. Our focus is you.
Prioritizing our local communities.
We are committed to being an active part of our Seattle communities from Greenwood, Whittier Heights, Loyal Heights, Sunset Hill, Ballard, Adams, West Woodland, Phinney Ridge and beyond. As your local experts in musculoskeletal health, we believe in giving back via our time and resources and strive to ensure the prevention of injuries and to foster, support, and promote an active lifestyle to everyone.
Check out our clinic space.
Our clinic was designed to empower every patient to reach their full potential, incorporating private treatment spaces and dedicated exercise areas.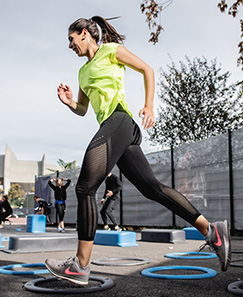 Whatthey say...