Enriching daily life by optimizing movement.
Therapeutic Associates Madison Park Physical Therapy is locally owned and operated and features a team of physical therapists that specializes in orthopedic rehabilitation and is skilled in treating a variety of conditions for all ages. Our primary focus is to provide you with a supportive and friendly environment while meeting your health care needs.
Your lifetime physical therapy partner.
As highly trained healthcare professionals, our PTs design individualized plans for every patient, whether they're treating an injury, addressing pain, managing a chronic disease or illness or focussing on movement function and performance. We focus on evidence-based manual therapy along with exercise and strength training to foster expedited recovery, rehabilitation and injury prevention. 
Our team is dedicated to collaborative care and will provide a self-care roadmap to get you on the path to optimal health and pain-free living, helping you to get back to doing the things you love. We are committed to creating an environment that caters to individuals of every age and ability. We look forward to working with you and optimizing your experience on the road to recovery.
Prioritizing our local communities.
We are proud to be a part of the diverse Seattle region and to have the opportunity to be a part of our neighbor's healthcare teams. We believe in promoting a healthy and active lifestyle throughout the lifespan. As rehabilitation, movement, and wellness specialists, we prioritize community involvement and regularly give back via our time and resources.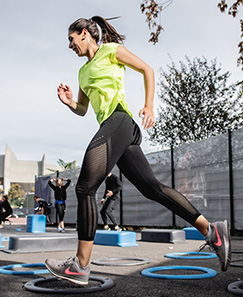 Whatthey say...