Dedicated to patient-centered care.
At Therapeutic Associates North Creek Physical Therapy, we take the time to get to know you on a personal level in order to identify personal characteristics that can influence your recovery from a wide variety of musculoskeletal injuries. We are dedicated to patient-centered care with an emphasis on return to and improvement upon prior levels of function through personally tailored intervention programs.
Your partner for rehabilitation and prevention.
Our physical therapist owned and operated clinic serves the Northshore communities in Bothell, including Canyon Park, Mill Creek, North Creek and beyond. Our team is committed to being your neighborhood expert in musculoskeletal rehabilitation and care, and is passionate about getting you back to and improving upon your previous level of activity. We will listen, learn your story, and work with you to address your situation and help you on your healing journey.
Our focus on continuing education ensures that each of our physical therapists is on the leading edge of treatment methods and clinical excellence. Whether you're recovering after an injury, rehabilitating after surgery, managing a chronic condition or are seeking to improve your balance, strength and flexibility, we work with you to develop a customized plan of care that is centered around your unique needs and centered on your goals.
Prioritizing our local communities.
We are committed to serving our community and take part in supporting local high schools and businesses. We value the community we serve and hope to provide the best in education, consultation, and musculoskeletal care to our neighbors. We actively volunteer in the community and feel a strong connection to the local culture.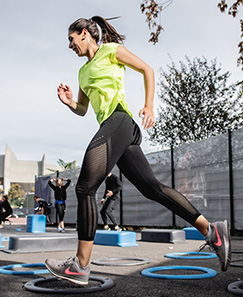 Whatthey say...