Working with you on your road to recovery.
At Therapeutic Associates Seattle Physical Therapy, we are committed to working with you along your road to recovery. Our team of experienced physical therapists is dedicated to helping patients maximize their physical health and empowering them to achieve optimal function so they can return to an active lifestyle.
Your Seattle physical therapy partner, focused on collaborative care.
Our therapist owned and operated Seattle physical therapy clinic is located in Plaza 600 in the heart of downtown. Our primary focus is to provide you with personalized care in an upbeat, friendly and encouraging environment. Our dedication to continuing education keeps our physical therapists on the leading edge of treatment methods and we will work collaboratively with you to develop a customized plan of care.
By utilizing clinical experience, evidence-based medicine, and comprehensive rehabilitation techniques, we provide you with effective and efficient care in an environment that focuses on you. Our goal is to optimize your experience on your road to recovery and empower you to minimize pain, maximize function and achieve long-term relief. We are committed to ensuring you have everything you need to succeed.
Prioritizing our local communities.
At Therapeutic Associates Seattle Physical Therapy, we are proud to be a part of our diverse local communities and to have the opportunity to be a part of our neighbor's healthcare teams. As your local experts in musculoskeletal health, we prioritize community involvement and strive to give back via our time and resources. We believe in promoting a healthy and active lifestyle in individuals of all ages and abilities.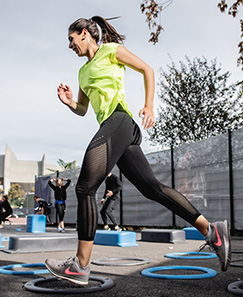 Whatthey say...