Empowering patients to achieve optimal function and movement.
At Therapeutic Associates Evergreen Physical Therapy we are committed to working with you and being an integral part of your healthcare team. Our dynamic group of individuals works as a team to create a comprehensive plan of care that empowers you to achieve your goals in a timely and cost-effective manner.
Your Evergreen physical therapy partner - getting you back to what you love.
Our locally owned and operated clinic is conveniently located between the Evergreen Road/Spokane Valley Mall exit off the I-90 Freeway to the North and Sprague Avenue to the South. Our highly educated therapists have a wide range of experience and interests and enjoy working with a diverse population of all ages and abilities. Our focus is to help you recover from injury as quickly and safely as possible, to get you back to doing the things you love while providing you the tools to stay active throughout your lifetime.
We are committed to fostering a healing environment, and our Evergreen physical therapy team specializes in a range of treatment options. Whether you're rehabilitating after an injury, have undergone surgery, or are focused on maintaining and enhancing your movement and performance, our team of experienced physical therapists will work collaboratively with you to develop a customized plan of care designed to help you on your healing journey and to empower you to reach your goals.
It is part of our culture to be an active part of the community we live and work in. We offer our time and services as well as educational opportunities to local schools, organizations and events. You might have seen us helping at HoopFest, ValleyGirl Triathlon, WonderWoman Triathlon, Walk for Strong Bones, and the Windermere Marathon and Half Marathon and we look for more opportunities every year. We are your Evergreen physical therapy partner for life.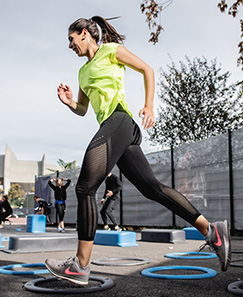 Whatthey say...