Empowering patients through care and education.
At Therapeutic Associates Wandermere Physical Therapy, our mission is to help motivated individuals achieve their maximum recovery from injury and work to prevent future injury. Our team is committed to continuous learning in order to offer the people we work with the most progressive and effective care. Additionally, we believe in educating our patients so that they are empowered to participate in their healing and understand how to prevent re-injury.
Committed to customized treatment and care.
We prioritize hands-on care with practitioners who emphasize manual therapy and functional exercise to provide the most effective and efficient treatment. We strive to help you expedite your return to activity through restoring your strength and motion. Our team approach to health and wellness incorporates patient education, so that you understand your condition, know what to expect during recovery and rehabilitation, and recognize how much time you'll need to commit to your journey.
Our location on Hastings Road not only provides easy access for our North Spokane community, but also enables us to work with our student athletes at Mead High School. Whether you're rehabilitating after an injury, have undergone surgery, or are focused on maintaining and enhancing your movement and performance, our team of experienced physical therapists is here for you when you need us. We will listen, provide individualized, compassionate care and work as a trusted team to help achieve your goals.
Our commitment to our community is an essential part of who we are. In our neighborhood, we provide athletic training services to Mead High School and are active in supporting Northwood Middle School and Brentwood Elementary. We are also a clinical site for the Sports Medicine program at Whitworth University. Our commitment to the larger Spokane region includes our relationship with Eastern Washington University as providers of physical therapy for the Eastern Eagles football program. As your local experts in musculoskeletal health, it is our commitment to help our neighbors maintain healthy and active lifestyles.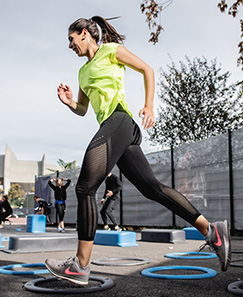 Whatthey say...