Empowering patients on their path to healing.
At Therapeutic Associates Vancouver Physical Therapy, we are passionate about helping you feel better faster. Our team of experienced physical therapists will work with you to develop a comprehensive, individualized plan of care that expedites your recovery and gets you back to the things you love. We focus on evidence-based manual therapy along with exercise and strength training to foster expedited recovery, rehabilitation and injury prevention.
Offering personalized treatment and care.
We are committed to fostering a healing environment that supports individuals of every age and ability. Our locally owned and operated clinic is located on SE Mill Plain in the Tech Center Business Park, and maintains a staff that brings a diverse range of experience. Our goal is to empower you to minimize pain, maximize function and achieve long-term relief while partnering with you in your pursuit of optimal health and wellness. 
Our team is committed to helping our patients return to a healthy and active lifestyle as quickly and safely as possible. Whether you're recovering after an injury, rehabilitating after surgery, managing a chronic condition or are seeking to improve your balance, strength and flexibility, we are here for you. Our highly trained staff is passionate about providing you with an experience that gets the results you want.
Supporting the Vancouver community and its visitors.
We are proud to be a part of the vibrant Vancouver community and to have the opportunity to give back to its residents and guests through sponsorship of events, supporting the local schools and their athletic teams, providing educational outreach and as a part of their healthcare teams. As your local experts on musculoskeletal health, it is our commitment to help our neighbors maintain healthy and active lifestyles.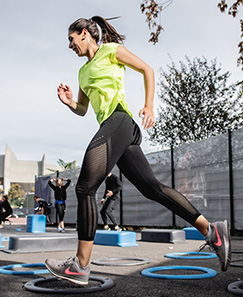 Whatthey say...