Empowering patients through education and intervention.
At Therapeutic Associates Selah Physical Therapy, we feature a friendly, encouraging atmosphere with a focus on individualized care for our patients. With a focus on manual therapy and functional strength and conditioning, we strive to empower you to reach your goals and get you back to enjoying adventures and everyday life. We are committed to working with you and being an integral part of your healthcare team.
Dedicated to comprehensive, compassionate care.
Our locally owned and operated clinic features a wide array of treatment options for patients of all ages and abilities, including manual therapy, therapeutic exercise, therapeutic modalities, cardiovascular conditioning, and strength training. As expert clinicians, we are dedicated to providing comprehensive treatments and compassionate care as we help you improve your quality of life and reach your greatest rehabilitation and performance potential.
Our physical therapist owned and operated clinic is located next to North Town Coffeehouse on First Street, conveniently situated to meet the needs of our growing population. If you are recovering from an injury, a surgical procedure, or are working to regain or improve strength and balance in your body, we promise to make sure your journey with our professional therapy team is a pleasant, productive, and worry-free experience.
Committed to our community.
We are proud to be a part of the growing Selah community and to have the opportunity to give back to its residents. As rehabilitation, movement, and wellness specialists, we believe in giving back via our time and resources to foster, support, and promote an active lifestyle to everyone.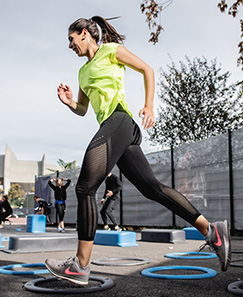 Whatthey say...