Empowering patients through education and intervention.
At Therapeutic Associates West Valley Physical Therapy, we combine our manual therapy techniques with activities, exercises, and modalities to assist you in the most efficient return to your functional activities. We are dedicated to promoting overall wellness with a focus on good body mechanics, continued strength, and flexibility.
Your passion is our priority.
Conveniently located in the Orchards Shopping Center (near Rosauers Supermarket), our locally owned and operated features a friendly and encouraging staff that brings a diverse range of experience for treating patients of all ages and abilities. Through physical therapy you will find your strength, overcome challenges and achieve your goals. Your passion is our priority, and we are committed to ensuring you have everything you need to succeed.
Our focus is to help you recover from injury as quickly and safely as possible, to get you back to doing the things you love while providing you the tools to avoid future injuries and to stay active throughout your lifetime. Our services include manual therapy, therapeutic exercise, therapeutic modalities, cardiovascular conditioning, and strength training. As expert clinicians, we are dedicated to providing comprehensive treatments and compassionate care.
Committed to our community.
We are proud to be a part of the growing West Valley community and to have the opportunity to give back to its residents. We actively participate at local community events, and support local high school sports and organizations. As rehabilitation, movement, and wellness specialists, we believe in giving back via our time and resources to foster, support, and promote an active lifestyle to everyone.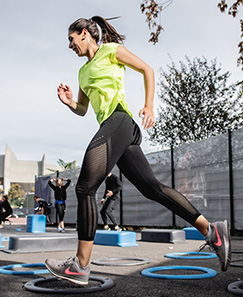 Whatthey say...