Enriching daily life by optimizing movement.
Therapeutic Associates Physical Therapy – Nampa is locally owned and operated serving Canyon County and the greater Treasure Valley. Our team of physical therapists specializes in orthopedic rehabilitation and is skilled in treating a variety of conditions for all ages. Our primary focus is to provide you with a supportive and friendly environment while meeting your health care needs.
Your choice for physical therapy.
Centrally located in downtown Nampa at Library Square, we utilize clinical experience, the latest in research, and leading-edge rehabilitation techniques to provide you with high quality, effective, and efficient care in an environment that focuses on you. We use hands-on manual therapy techniques combined with specific exercises to help you reach your goals.
Known for exceptional results, our services include manual therapy, education, therapeutic exercise, therapeutic modalities, cardiovascular conditioning and strength training to address nearly any bodily injury, surgery, or pain from head to toe. Our team will provide a self-care roadmap to get you on the path to optimal health and pain-free living, helping you to get back to doing the things you love.
We are committed to the health of our community by volunteering our time and resources at local events, service clubs, local high schools, and providing free educational classes to the public. We support and sponsor multiple sport groups, with athletes ranging from the entry level to the elite.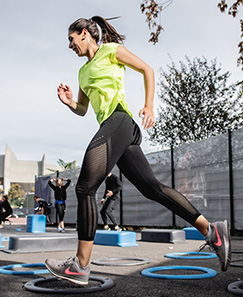 Whatthey say...