Dedicated to your health and wellness.
At Therapeutic Associates Gateway Physical Therapy, we are passionate about helping our patients feel better faster. We work collaboratively with you to meet your needs, alleviate your pain and optimize your function in a caring, professional and collaborative manner. Our team is committed to providing each of our patients with a comprehensive approach to care that is individualized and targets personal goals.
Your passion is our priority.
Whether you're recovering from an injury, rehabilitating after surgery, or are focused on maintaining and enhancing your movement and performance, we are here to ensure your journey back to the things you love is successful. We focus on evidence-based manual therapy along with exercise and strength training to foster expedited recovery while providing you the tools to stay active throughout your lifetime. 
Our physical therapist owned and operated clinic features a professional, yet fun and relaxing environment, where patients of all ages and ability levels are supported. We pride ourselves on direct, meaningful, individual interaction between therapist and patient, and our commitment to continuing education keeps our physical therapists on the leading edge of treatment methods for a wide range of conditions and services.
Supporting the extended Gateway community.
We are proud to serve our community and to have the opportunity to support its residents. As rehabilitation, movement, and wellness specialists, we believe in giving back via our time and resources to foster, support, and promote an active lifestyle to everyone.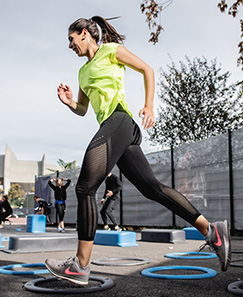 Whatthey say...