Dedicated to our patients and their goals.
At Therapeutic Associates Physical Therapy – Canby, our staff is devoted to providing high quality, patient centered care for all ages in the community. We strive to provide a welcoming, supportive environment where our patients receive the most comprehensive, expert physical therapy care available.  
Your physical therapy partner.
Whether you are rehabilitating after an injury, have undergone surgery, or are focused on maintaining your movement and performance, our team of experienced physical therapists will work collaboratively with you to develop a customized plan of care. We specialize in treating a range of conditions, utilizing a wide variety of physical therapy services including manual therapy, therapeutic exercise, strength training, movement analysis and patient education.
Our team prioritizes maintaining a supportive and upbeat atmosphere where patients of all ages and abilities have everything they need to succeed. Conveniently located on the corner of 1st and Ivy Street, our physical therapist owned and operated clinic offers an upbeat atmosphere where you have all the tools you need to recover, rehabilitate, and reach your optimal level of performance.
Prioritizing our local community.
We are proud to be a part of the diverse Canby community, and to have the opportunity to be a part of our neighbors' healthcare teams. It is our culture to give back to our community through sponsorship of events, supporting the local schools and their athletic teams, and providing educational outreach. 
Check out our clinic space.
Our clinic was designed to empower every patient to reach their full potential, incorporating private treatment spaces and dedicated exercise areas.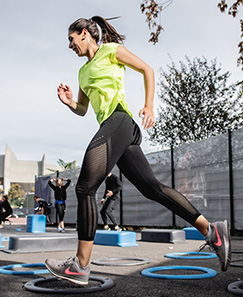 Whatthey say...