Committed to patient-centered care.
Therapeutic Associates Mid-Valley Physical Therapy is dedicated to providing friendly, individualized, expert treatment and is focused on empowering patients to succeed. We realize that your condition and goals are unique to you, and will listen and apply compassionate care that focuses beyond your symptoms to the root cause of your condition.
Your physical therapy partner.
Our physical therapy services address a wide variety of musculoskeletal conditions and include manual therapy, therapeutic exercises/activities, therapeutic modalities, work conditioning, strength training, and cardiovascular conditioning. Whether you're rehabilitating after an injury, have undergone surgery, or are focused on maintaining and enhancing your movement and performance, our team of experienced physical therapists will work collaboratively with you to develop a customized plan of care. 
Conveniently located on Waverly Drive between the Dollar Tree and Sportsman's Warehouse, our physical therapist owned and operated clinic fosters a healing environment that supports individuals of every age and ability. Our goal is to empower you to minimize pain, maximize function and achieve long-term relief while partnering with you in your pursuit of optimal health and wellness.
Supporting our local community.
It is part of our culture to give back to our community. We actively give back and volunteer our time at local community events, service clubs, and local high schools. We strongly believe that knowledge is power, and we routinely provide educational opportunities to the community free of charge. As your local experts in musculoskeletal health, it is our commitment to help our neighbors maintain healthy and active lifestyles.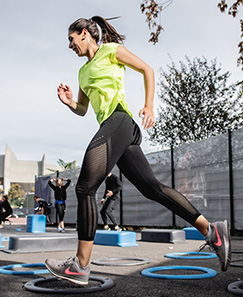 Whatthey say...