Empowering Bothell physical therapy patients on their path to healing.
At Therapeutic Associates Canyon Park Physical Therapy, our focus is on empowering patients to achieve their highest level of function and performance through therapy that's tailored to their individual goals. We are committed to supporting your health and wellness, as well as those in our Bothell and Eastside Communities.
Getting you back to what you love.
Our Bothell physical therapy experts strive to help our patients achieve healthy, pain-free movement that maximizes performance and enjoyment in home, work, recreational, and athletic activities. Our priority is to help you return to full function and stay there. From initial diagnosis through recovery, we will teach you how to take control of your body and its healing process, empowering you in your journey to optimal healing and maximum recovery and function.
Located in your Northshore community across the street from the Seattle Times building and just South of the YMCA, our locally owned and operated Bothell physical therapy clinic is a top-of-the-line facility with a dedicated, compassionate staff. We specialize in treating a range of conditions, utilizing a wide variety of physical therapy services including hands-on manual therapy, therapeutic exercise, therapeutic modalities, cardiovascular conditioning, and strength training.
Prioritizing our local communities.
We are committed to giving back as healthcare providers, offering Bothell physical therapy services as well as community support. We take part in funding of local events such as the CanDo 5K and participate in support of local youth and adult athletics. We also support hiring community members with disabilities through the Provail program. As your local experts in musculoskeletal health, it is our commitment to help our Seattle area neighbors maintain healthy and active lifestyles.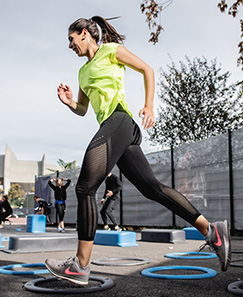 Whatthey say...