Getting you back to what you love.
At Therapeutic Associates North Lake Physical Therapy, our experts will work with you to create a unique treatment plan designed to help you get moving and help you return to the active Lake City lifestyle you're used to. We use current research and techniques to provide the best personalized care for our patients, as well as emphasizing education to help patients reduce pain and improve function.
Your Lake City physical therapy partner.
Our locally owned and operated clinic is conveniently located in the heart of Lake City, WA. Our clinic is just off of Lake City Way in the historic school building where we offer ample free parking. Our Lake City physical therapy team emphasizes education, state-of-the-art therapy techniques and hands-on, personalized care in a uniquely supportive environment.
We specialize in treating a range of conditions, utilizing a wide variety of physical therapy services. Our focus on continuing education ensures that each of our physical therapists is on the leading edge of treatment methods and clinical excellence. Your passion is our priority, and we are committed to ensuring you have everything you need to succeed.
Committed to the community.
Giving back to our community in Lake City and the surrounding neighborhoods is part of our culture. We volunteer our time to local events including the Seattle to Portland bicycle ride as well as to local charities. As your local Seattle area experts in musculoskeletal health, it is our commitment to help our neighbors maintain healthy and active lifestyles.
Check out our clinic space.
Our clinic was designed to empower every patient to reach their full potential, incorporating private treatment spaces and dedicated exercise areas.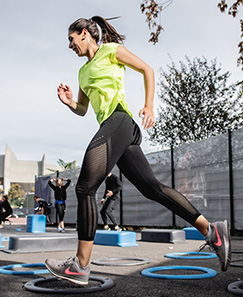 Whatthey say...
Mobility Monday is a video series hosted by Physical Therapists Bart Hawkinson and Jeff Blanchard. Each week, Bart and Jeff share their knowledge about the musculoskeletal system and injury prevention. Each topic is designed to discuss conditions that people often face, exercises to alleviate pain, and warning signs for when to get help.