Your physical therapy partner.
Therapeutic Associates West Seattle Physical Therapy is physical therapist owned and operated. Our experts will work  with you to create a unique treatment plan designed around your individual needs and goals. We are committed to empowering you in your journey to optimal healing and maximum recovery and function.
Getting you back to what you love.
Our team emphasizes education, state-of-the-art therapy techniques and hands-on, personalized care in a uniquely supportive environment. We specialize in treating a range of conditions, utilizing a wide variety of physical therapy services. Our focus is to help you recover from injury as quickly and safely as possible, to get you back to doing the things you love while providing you the tools to stay active throughout your lifetime. 
Whether you're recovering after an injury, rehabilitating after surgery, managing a chronic condition or are seeking to improve your balance, strength and flexibility, our clinic offers an encouraging, upbeat atmosphere where you will find your strength, overcome challenges and achieve your goals. Your passion is our priority, and we are committed to ensuring you have everything you need to succeed.
We are committed to being an active part of our community. We enjoy volunteering our time and resources for local charities, clubs, organizations and schools. As your local musculoskeletal experts, we are dedicated to helping our neighbors maintain healthy and active lifestyles.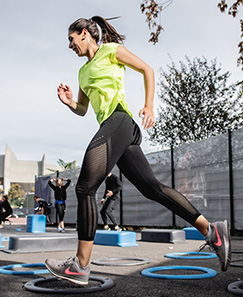 Whatthey say...