Partnering with you to quicken your recovery.
At Therapeutic Associates Advantage Physical Therapy – South Hill we are dedicated to customizing care that's right for you and gets you back to doing the things you love. Each treatment plan is designed to allow patients to achieve their rehab goals, attain a high level of function, and prevent recurrence of symptoms.
Your choice for physical therapy.
Our focus on continuing education ensures that each of our physical therapists is on the leading edge of treatment methods and clinical excellence. Our compassionate therapists have a wide range of experience and interests and enjoy working with a diverse population. We will collaborate with you to create a comprehensive plan of care that is centered around your unique needs and focused on your goals. Our objective is to provide the most comprehensive, high quality physical therapy care available.
Our team specializes in treating a range of conditions and emphasizes education, state-of-the-art therapy techniques and hands-on, personalized care in a supportive environment. We believe that patients must take an active role in their rehabilitation to maximize their healing potential. Therefore, patients are instructed in home exercise programs to perform in conjunction with treatment in the clinic. Working together, we can obtain faster results in a much more cost-effective manner.
We are proud to be a part of our diverse local communities and to have the opportunity to be a part of our neighbor's healthcare teams.  As rehabilitation, movement, and wellness specialists, we prioritize community involvement and believe in promoting a healthy and active lifestyle in individuals of all ages and abilities.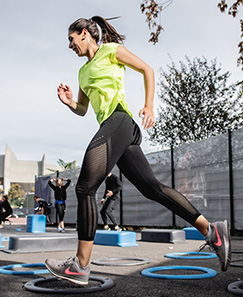 Whatthey say...