Empowering patients to achieve their goals.
At Therapeutic Associates Northside Physical Therapy, our highly trained team is dedicated to promoting wellness and providing individualized expert care to each of our patients. Our therapists will collaborate with you to create a comprehensive plan of care that is centered around your unique needs and centered on your goals. Our objective is to provide the most comprehensive, high quality physical therapy care available.
Your partner in pursuit of an active, healthy, pain-free life.
Our locally owned and operated clinic is conveniently located just north of the Five Mile Shopping Center, on the southwest corner of Country Homes Blvd. and Cedar Rd. You'll find us on the ground floor of the Professional Center with ample parking and easy access. As highly trained healthcare professionals, our PTs design individualized therapy plans for every patient, whether they're treating an injury, addressing pain, managing a chronic disease or illness or focussing on movement function and performance. We combine manual therapy with functional exercise and activities to treat the source of your pain and dysfunction, not just your symptoms.
Our expert team will provide biomechanical analysis of your movement patterns as well as manual assessment or your joints, muscles, and connective tissue structures to determine what is driving your pain or limiting your function. We encourage and motivate you to take part in your care with a focus on education and instruction specific to your condition. Whether your goal is to return to running or biking the Centennial Trail, skiing in our beautiful northwest mountains, or simply improving your balance and walking to enjoy life in Spokane, we can help!
Dedicated to our local community.
At Therapeutic Associates, it is part of our culture to give back to our communities. We are proud to be a part of the vibrant Spokane region and to have the opportunity to give back to its residents and visitors through sponsorship of events, supporting the local schools and their athletic teams, providing educational outreach and as a part of their healthcare teams.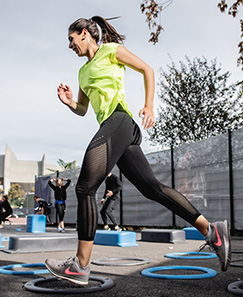 Whatthey say...