We're limited in our ability to give you specific information without doing an examination, however, we can give you some general information that may be helpful.
There are several different structures that can cause inner elbow pain including arm and forearm muscles, ligaments, and the joint itself. When the biceps contracts, it tensions many of the structures surrounding the elbow. Tightness or weakness of many of these structures can contribute to inner elbow pain.
Chin ups and pull-ups place different amounts of stress on the inner elbow due to differences in forearm position.
Depending on which structures are contributing to inner elbow symptoms, it is common for one position to feel more comfortable than the other.
Individuals who are experiencing inner elbow pain with activity often benefit from stretching the muscles that attach to the inner elbow. This is done by bending the wrist backward, moving the back of the hand toward the back of the forearm.
When stretching any muscle, it is important to take the stretch to the point where you feel a strong stretch but not to the point of pain, and stay there for at least 20 seconds and for up to a minute. Also, using an assist (with a band, or a foot on a chair, or a spotter, as examples) to make the motion slightly less difficult can also be a way to help increase tolerance to pull-ups and chin-ups.
We recommend consulting a physical therapist if symptoms do not improve within two weeks. Should you start experiencing numbness or tingling into your forearm we recommend that you follow up with a physical therapist right away.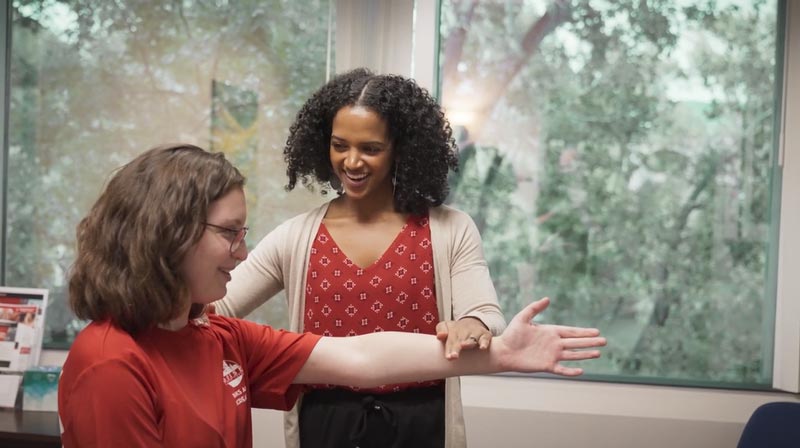 From injury recovery to achieving optimal performance, as PTs our passion is to help every patient live an active, pain-free life.