Empowering patients through education and intervention.
At Therapeutic Associates Physical Therapy at OMG Country Club Road, our team of experienced physical therapists is committed to working collaboratively with our patients. Our dynamic group of individuals works as a team to ensure you achieve your goals and reach your optimal level of physical health.
Centrally located east of the Valley River Mall and west of the Eugene Country Club, our clinic is a partnership between Therapeutic Associates PT and Oregon Medical Group. We continually work to enhance our team's ability to meet the needs of every patient by supporting each providers' pursuit of advanced training and specialty certifications and lifelong learning. 
Our team of musculoskeletal experts has a wide range of experience and interests and enjoys working with a diverse population. We collaborate with each of our patients to create a customized plan of care that is centered around their unique needs. Our goal is to provide the most comprehensive, high quality physical therapy care available.
Prioritizing our local communities.
We are proud to be a part of the diverse Eugene communities and to have the opportunity to be a part of our neighbor's healthcare teams. We believe in promoting a healthy and active lifestyle in individuals of all ages and abilities. As rehabilitation, movement, and wellness specialists, we prioritize community involvement, which enhances patient experiences and outcomes.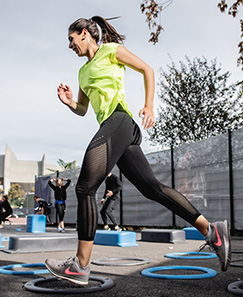 Whatthey say...