Your Boise physical therapy partner, offering a holistic approach to care.
Our team at the Therapeutic Associates Southeast Boise clinic continually appreciates the opportunity to assist a wide variety of individuals with various conditions, allowing us to apply an evidence-based, holistic approach to provide individualized care and improve the quality of life of each patient.
Dedicated to getting you better faster.
We emphasize hands-on care with practitioners who excel in manual and movement-based therapies to provide effective treatment that will expedite your return to activity through restoring your strength and motion. Our focus on utilizing proven therapy methods to reduce pain and improve function, along with educating patients on their condition and providing customized self-help methods so that recurrences of the condition are less likely, ensures our patients complete their course of care quickly and safely.
We promise your journey with our professional therapy team will be a pleasant, productive, and worry-free experience. Our focus on continuing education ensures that each of our physical therapists is on the leading edge of treatment methods and clinical excellence. Our therapists will collaborate with you to create a comprehensive plan of care that is centered around your unique needs and centered on your goals. Our objective is to provide the most comprehensive, high quality physical therapy care available.
Investing in Boise and the surrounding communities.
We proudly serve the Boise community by sponsoring many athletic groups and events, and by hosting clinics that help novice and seasoned athletes with proper technique and injury prevention. If you, a friend, or loved one is experiencing pain, discomfort, stiffness, or difficulty moving, please give our clinic a call. It does not matter if you have been living with the symptoms for days or years, if it occurs when performing daily activities in your home, work, or training for your favorite sport, we hope you will give us the chance to help you and look forward to the opportunity to work with you. We take great pride in providing Boise physical therapy services that exceed expectations.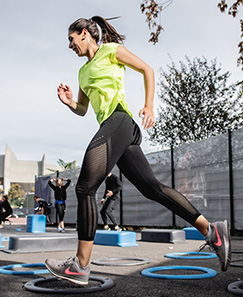 Whatthey say...