Appointments within 24-48 hours.
Did you know we offer free injury consultations?
If you're not sure if physical therapy is right for you, a free consultation is a great place to start. Our no-obligation service offers you the opportunity to get a personalized recommendation for next steps in your recovery.
A holistic approach to care.
At Therapeutic Associates Physical Therapy – Lynnwood, our PTs value the opportunity to work with individuals of all ages and abilities. As movement experts, we offer personalized physical therapy care for a wide range of conditions, applying an evidence-based, holistic approach to treatment. 
Your Lynnwood physical therapy partner.
We provide a personalized pathway to healing. Our treatment plans are individually designed to expedite your rehabilitation and support you on your health and wellness journey. As an integral part of your medical team, we are committed to helping you achieve your goals and get back to the things you love. Our physical therapists will collaborate with you from diagnosis to recovery to ensure your treatment plan is centered around your unique needs. 
As part of the Seattle metro area, our Lynnwood physical therapy clinic provides exceptional physical therapy services for all our local communities including Martha Lake, Seattle Heights, Beverly Acres, Cedar Valley and beyond. Situated north of I-5 and Alderwood Mall Blvd., our physical therapist-owned and operated clinic features private treatment rooms as well as a large gym area with the latest in rehabilitative equipment.  
Our dedication to helping people minimize pain and maximize function does not stop at the clinic doors. We foster a culture of giving and service in our community by supporting our local schools and local events to promote safety and injury prevention. As experts in musculoskeletal health, we are committed to empowering our neighbors with information and education that supports a healthy and active lifestyle.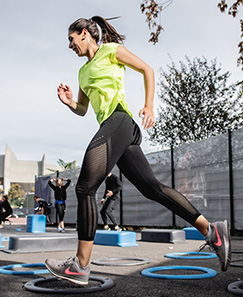 Whatthey say...